If you are looking for the best earphones under 300 your search should stop here. We have compiled a list of some of the best earphones with great sound quality and a microphone at a low price. This is totally based on user-generated data. We searched from over 20+ shopping platforms to identify the best earphones in this price range, gathering different data such as reviews, satisfaction indexes, quality, and more. We are happy to help make your research easier.
Though the price point may seem a bit cheap to you. But, these earphones can be compared with mid-tier earphones in terms of quality, design, sound, and durability.
1. boAt BassHeads 100
Price: Starting Rs. 379
Boat BassHeads in-ear earphones are the best option under 300 in the market right now. This affordable earphone has a sound quality that can match most mid-tier earphones. This is a wired earphone that comfortably fits in your ear canal, giving you the best music-listening experience.
It is also the perfect pair for people who attend a lot of regular calls over their headsets because of its ability to isolate the noise from the environment.
The bassheads 100 also features a button to help you play/pause your music and also accept/reject without worrying about looking at your phone all the time.
Pros:
Stylish & trendy hawk inspired design
10mm dynamic driver, resulting in better bass and overall sound
In-line microphone with a clear sound
1 year warranty
Cons:
Microphone quality seems low
Frequency response is not great
2. Boult Audio BassBuds X1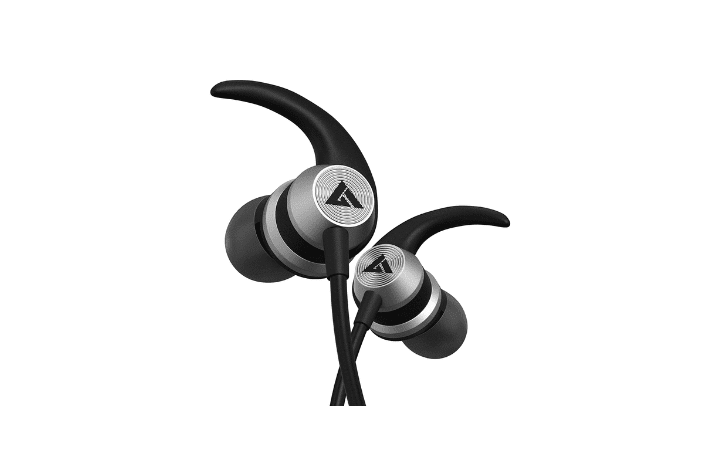 Price: Starting Rs. 329
The Boult Audio BassBuds X1 stands second on the list of the best earphones under 300. These earphones are built for listening to all those music libraries you have on your devices. The budget earphones come in two different colors and have a metallic finish, which gives them a great design and look.
The BassBus X1 is IPX5 water-resistant, solving your issues if it gets splashed with some water accidentally. Having one of the best designs, its acoustics enable it to deliver a high-quality sound and punchy bass, making your music-listening experience even better. The frequency response of this earphone enables it to go as low as 20hz which a lot of mid-tier earphones cannot.
The microphone quality on these is also decent for the price. It provides you with inline control helping you to answer & reject calls, play and pause your music, and also give voice commands to your digital assistant.
Pros:
Metallic Design
Acoustic design enables better bass
Cons:
Earfins could be irritating for some people
Right angled connector
3. Philips Audio SHE1505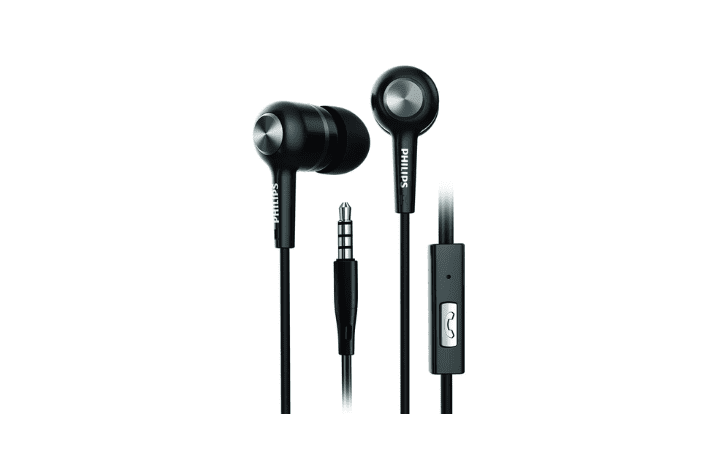 Price: Starting Rs. 329
The Phillips SHE1505 is the best earphone for people who are looking for budget earphones. With the stamp of a brand like Phillips, you cannot question the output it delivers. These earphones are perfect in-ear earphones under 300. SHE1505 cancels out external sounds and delivers a great calling and music-listening experience.
The earphones also come with 3 interchangeable rubber caps for different sizes of ears, easing worries for all those who find it difficult to stick to universal cap sizes. The earphone also provides a button for calling and music function controls.
The build and design quality of the earphone is average compared to the other earbuds on the list. Also, it has more of a soothing touch to it, making it more comfortable for people who love normal and non-boosted earphones.
Pros:
Well balanced sound
Trusted brand
Warranty included
Cons:
Thin wires
Poor noise cancellation
4. Redmi Basic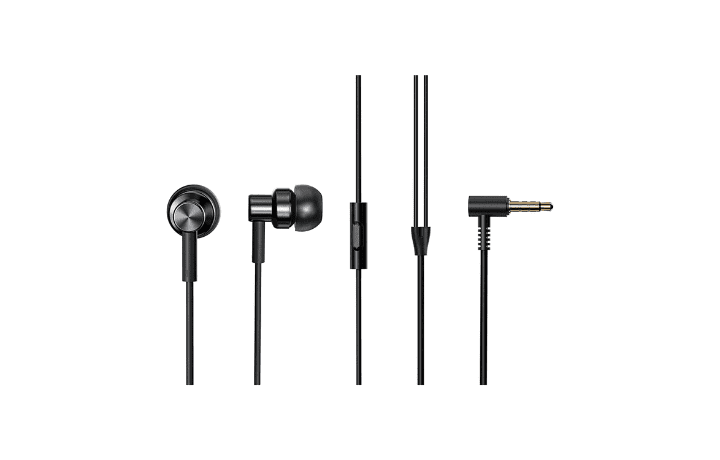 Price: Starting Rs. 359
Redmi is a well-known brand in India. The products they release are deeply competitive. Anyone who has been using the brand's product can confirm the company has been doing well.
When it comes to their basic earphones, they have been the most popular ones in the market. The Hi-Res audio feature provides crystal clear and accurate sound, making it one of the best earphones under a budget such as Rs. 300. Thanks to the dynamic 10mm drivers, which makes the sound coming out of the earphones better.
The earphones are super comfortable and can fit greatly in your ear, providing you with a long-lasting music-listening experience without any pain or hassle. Plus, a multi-function button lets you directly handle your calls and music on your phone.
Pros:
Hi-Res sound
Better Cable
Comfort
Cons:
5. Realme Buds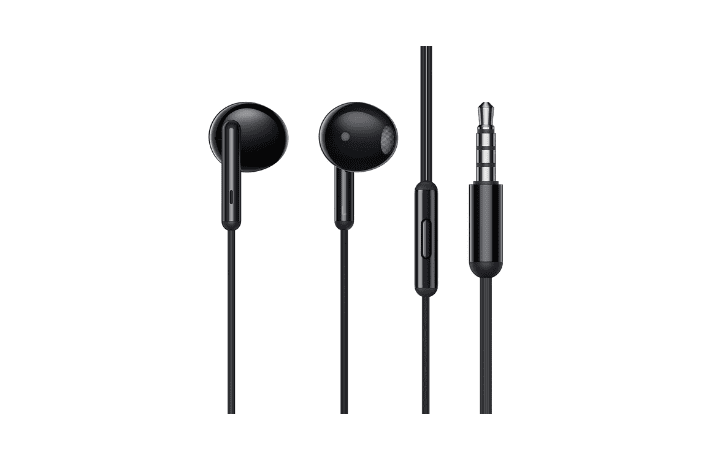 Price: Starting Rs. 399
Realme Buds are classic wired earphones, that are stylish and sleek. The driver on these earphones are 14.2mm, which provides you with better sound quality and also makes them durable. Also, the material on its cable is made up of TBU, making it the most durable earphone in this budget.
The earphone has a half-in-ear design similar to that of Apple's last generation. Some people may find it a bit unsettling, but the earphone is great at making the bass sound better.
The best part is, it comes with a cable organizer making it easy for you to keep the cables safe. Also, like all the standard earphones, it has a button to control calls and music.
Pros:
Sweatproof
Better Cable
Stylish
Cons:
Comfort for some people
Tendency to get out of ear due to the design
6. Artis E400M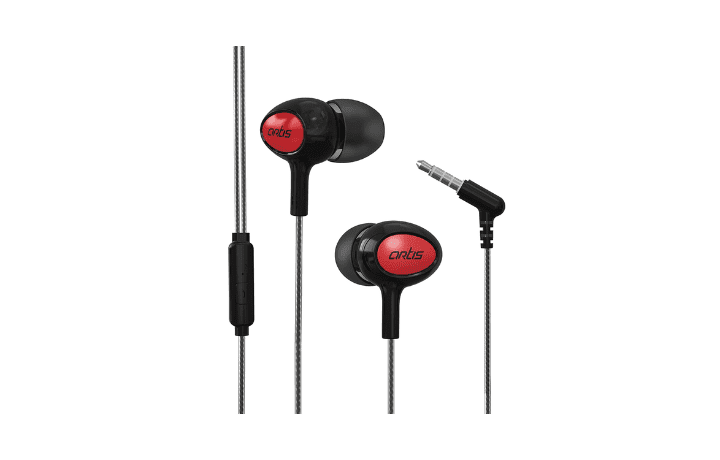 Price: Starting Rs. 359
The Artis E400M is a great choice for people looking for exceptional clarity, sharp sound, powerful bass, and dynamic stereo output, under the 300 budget mark. It is also a great choice for people who love the looks of the technology. The lightweight earphone is a great music and entertainment companion for people who want a great sound/audio experience.
The wire quality on Artis E400M is also great, the double-layered and braided ultra-high strength wire provides durability to the wires. The best part about these earphones is that they have a 15mm driver, making the sound quality the best in this budget.
The earphones also come with 3 different sizes of caps for a perfect fit.
Pros:
Amazing sound quality
Durable earphone
Cons:
Wire entanglement if not cared properly
7. AMX One-X Pro (Gaming Edition)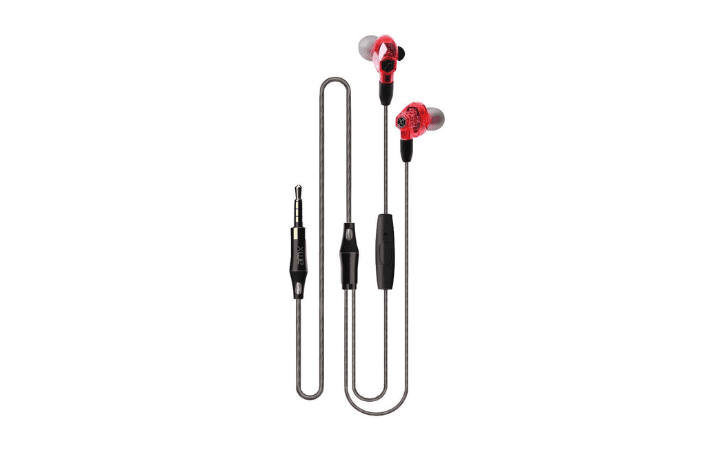 Price: Starting Rs. 389
The AMX One-X Pro is the only gaming-fit earphone on this list. The earphone has 6mm power dual drivers, which means that these earphones can handle mids, highs, and lows separately, providing a better experience.
Design-wise, the AMX One-X Pro looks really stunning, they are light and durable, so you can wear them all day long and won't have a single problem with comfort.
The multifunctional button on these also lets you handle features like play/pause, skip tracks, change volume, call functionality, and more. It is actually the best earbuds for people who are passionate about living the best audio experience on a budget.
Pros:
Balanced sound quality
Great fit
Cons:
Looks bigger than other earphones(Depends)
8. PTron Boom Ultima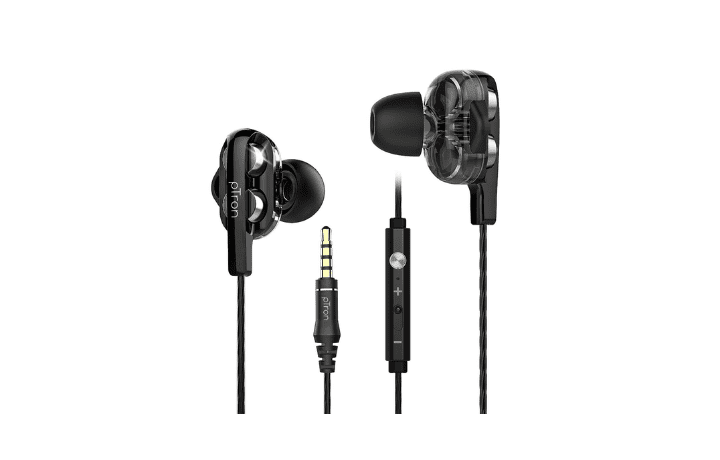 Price: Starting Rs. 399
The PTron Boom Ultima is a wired in-ear earphone with an 8mm dynamic driver design that pumps clear bass sounds, biting highs, and great sounding mids, making it one of the best earphones under 300. The earphone also has soft silicone earbuds that provide a super comfortable, noise-reducing fit.
These ergonomically designed sweat-proof earphones are easier to use and lighter in weight, making them an ideal choice for everyday use. They can also be used for gaming and other audio experiences.
These wired headphones come with an in-line remote control that allows you to easily answer/end calls, play/pause music, next/previous song, and also handle voice assistance on your device. The in-line button on this earphone serves multiple functions, such as pressing the button multiple times to change a song, dial a number, and more.
Pros:
Great for gaming
Bass sounds better
Cons:
9. Ambrane Stringz 38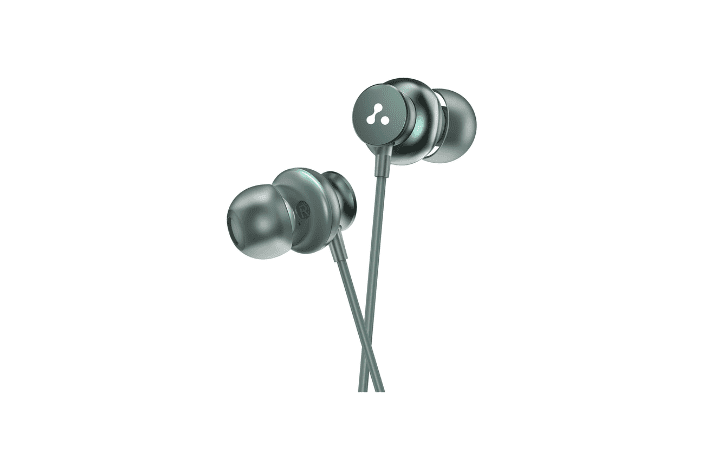 Price: Starting Rs. 299
Ambrane Strings 38 is the best earphone under the 300 range. The earphones are some of the most comfortable earphones in this budget. They do not hurt your ear, and you can use them for long stretches without any pain or worry.
The earphone supports single-button operations like most of the earphones in the list. You can manage multiple functions effortlessly with just one button, be it calling, music, or more. It also has a great bass/ low-end response, making it one of the best options.
Pros:
Durable
Crystal clear sound
Cons:
Delicate(If not managed well)
10. MINISO Pea Earphone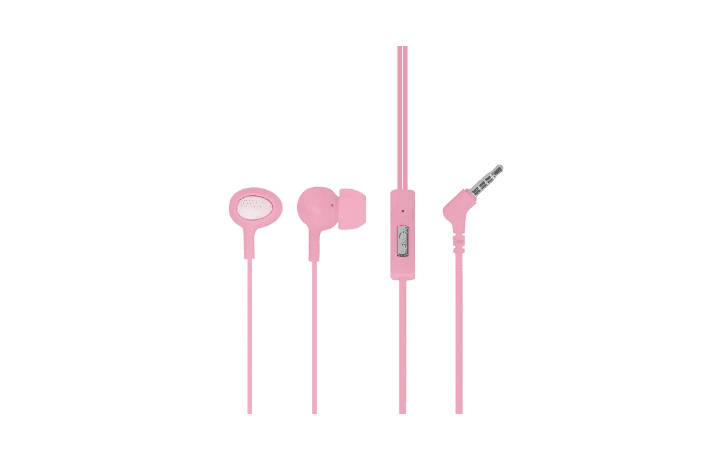 Price: Starting Rs. 179
The Miniso Pea Earphone is a cute-looking earphone that is a perfect fit for people who regularly use an earphone without thinking of the quality or other technical aspects. They are available in 5 different colors and are also a perfect fit for most people.
The earphones have a great design, and you can use them to attend calls, listen to music, watch movies, and more. The 3.5mm jack enables it to be compatible with most regular devices. You can just plug and play, and get started now.
Pros:
Great Design
Does not tangle easily
Cons:
Delicate(If not managed well)
If you are still not sure about the kind of earphones or headphones to use, you can use our earphone/headphone guide to do a deep dive into the tech and increase your chances of selecting the best earphones. And also, learn about the technology side of things with earphones.