Halsey, real name Ashley Frangipane, is one of the most stylish female pop singers in the industry. She is famous for her creative looks and lovely voice. The singer is always down to try new fashion trends and rocks them with ease. She has such a great sense of fashion and cosmetics that whatever she wears looks smooth. From designer dresses to casual outfits, whatever she puts on quickly becomes a trend.
Halsey is best known for showcasing her natural look to her fans. She is super comfortable showing her fans, how she naturally looks and how imperfection is real perfection. She does not shy away from showing her freckles and styles them with great colorful eye shadows, lipsticks, eyeliners, and different makeup enhancers.
Though you may always see Halsey in a natural no-makeup look on her socials. But we have gathered the best picture of her without any makeup.
1. Hoodie & Cool Glasses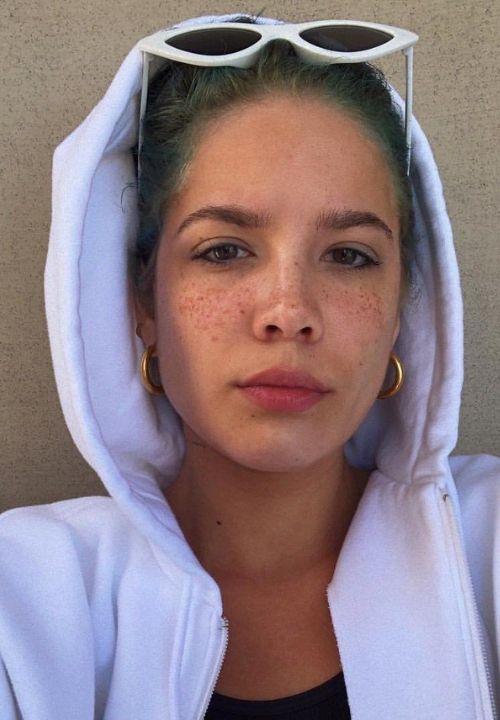 Halsey looks cute in a white hoodie and cool glasses. With her hair tied and golden earrings, the singer looks to be enjoying herself at home. The makeup-free look while taking a selfie makes her picture even more loving.
2. No Makeup Indeed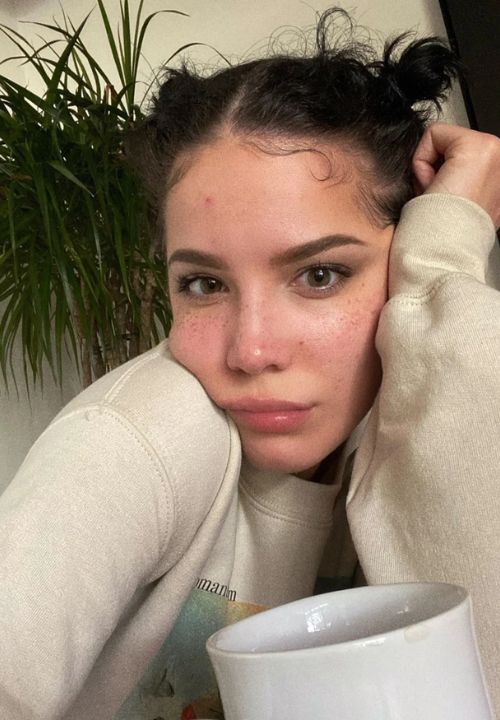 Halsey enjoying a cup of coffee, it seems, comfortable without worrying about anything. This no-stress and no-makeup look show how gorgeous the singer is in her natural look. The smooth and shiny cheeks are responsible for taking their fan's hearts away.
3. The Blue Hair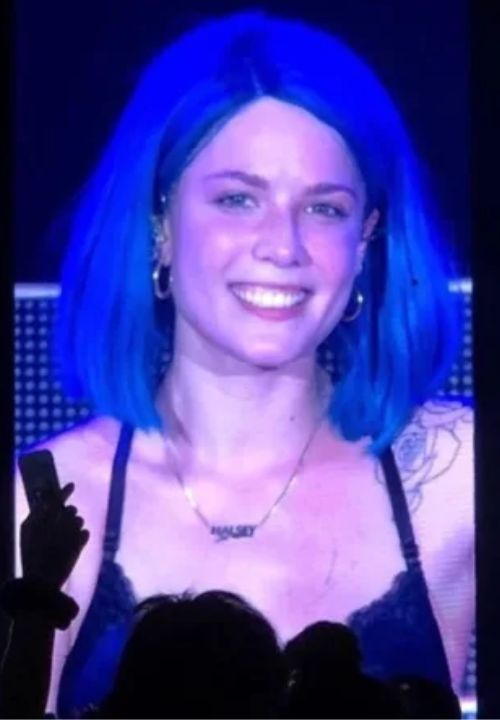 This is a rare picture of Halsey shining in blue hair. The smiling picture looks like one clicked by her fans on a show. She can be seen having little to no makeup and carrying herself with ease.
4. Makeup Free Pretty Face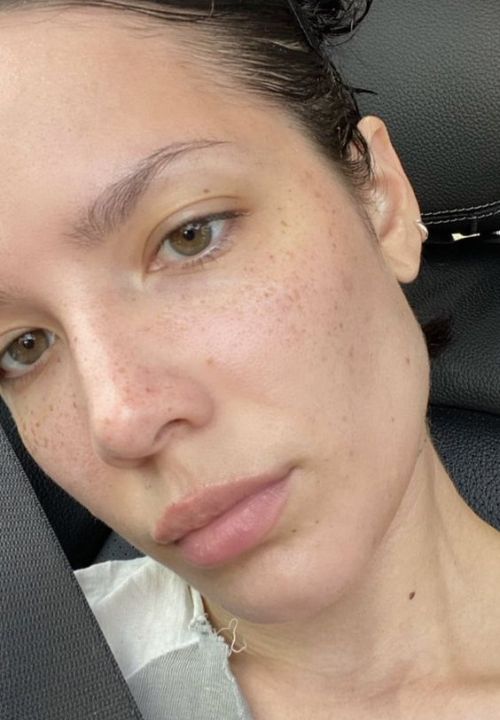 Halsey sitting in her car and showing us some natural glow. She truly rocks this selfie. But why so serious Halsey?
5. Pool Time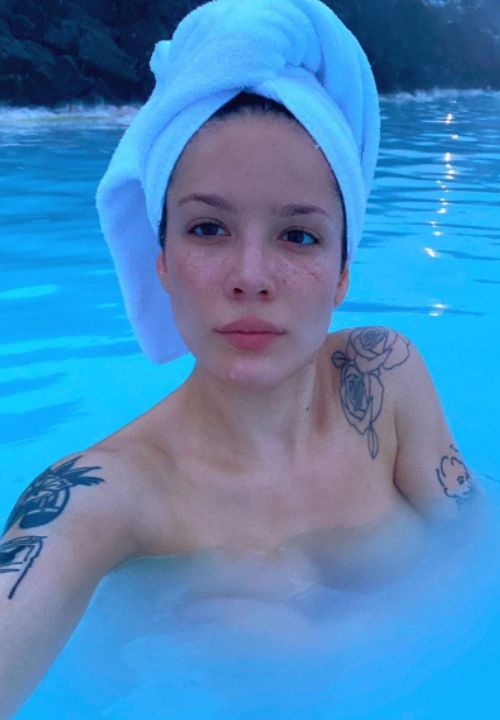 Halsey looks amazing with her tattoos and enjoys her time alone in a swimming pool.
Also read – Dolly Parton no makeup pictures
6. Long Hair Halsey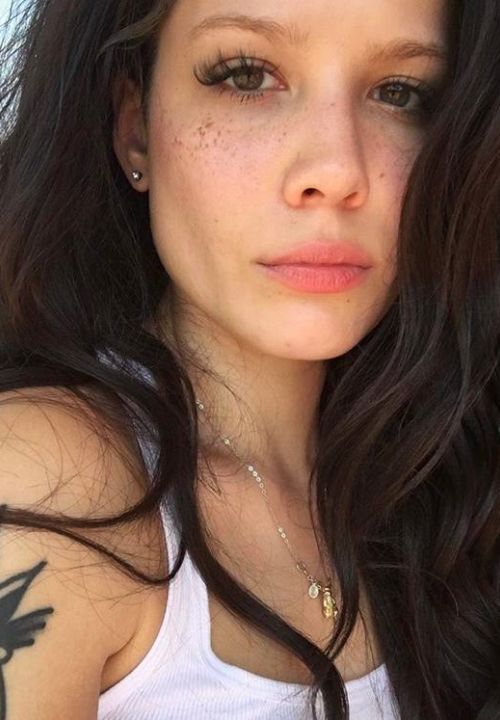 Halsey here can be seen in her natural black long hair, one can also see her tattoo clearly. Also, all this combines with the eyelashes makes her look amazing.
7. Red Dress and No Makeup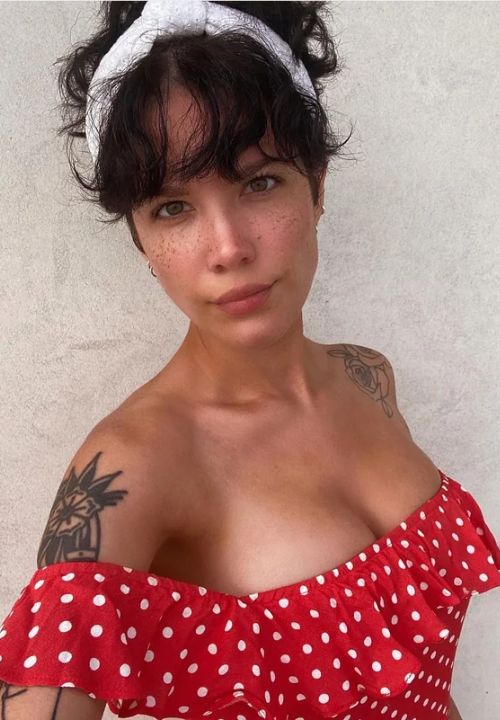 Red polka-dot dress and no makeup Halsey, what a beautiful combination. The singer's messy hairstyle also adds more hotness to the picture.
8. Drinks Time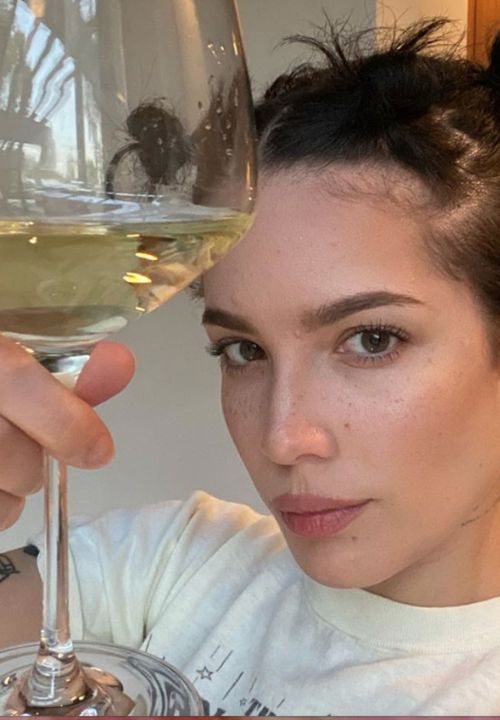 Drinking occasionally is good for health, just look at Halsey's skin.
9. Selfie Time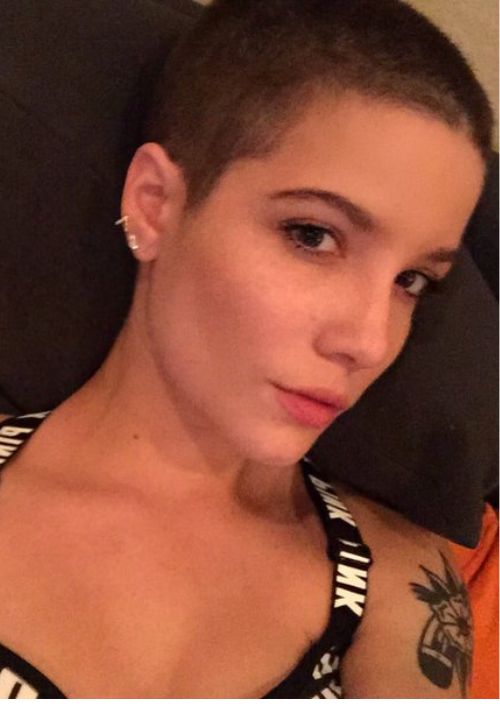 With short hair and visible tattoos, this picture has more of the Gangsta side of Halsey in it.
10. Look Into Her Eyes
Halsey's eyes are really beautiful and the picture taken from this angle shows, how without any lens or makeup she has deep and sparkling eyes.
11. Short Hairs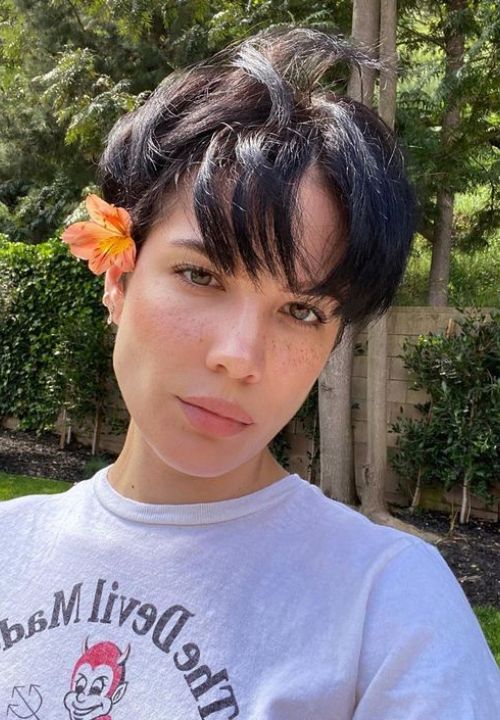 Short hair and a flower tucked behind her ears, the singer looks gorgeous.
12. No Makeup Bunny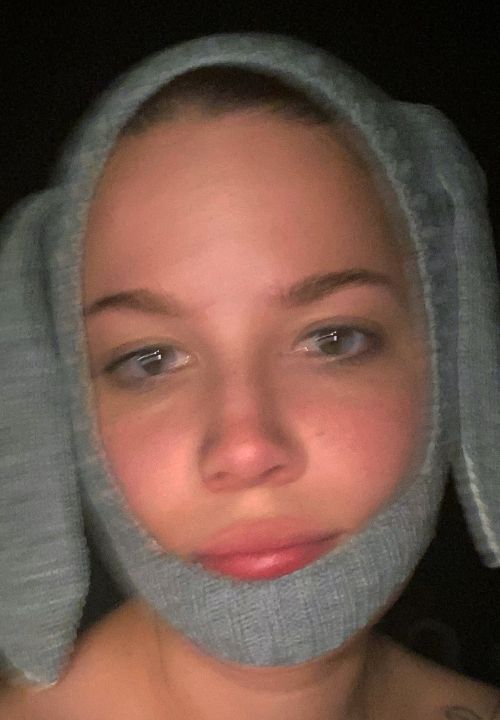 Halsey enjoying her time being a bunny. That's a funny picture though.
13. Freckles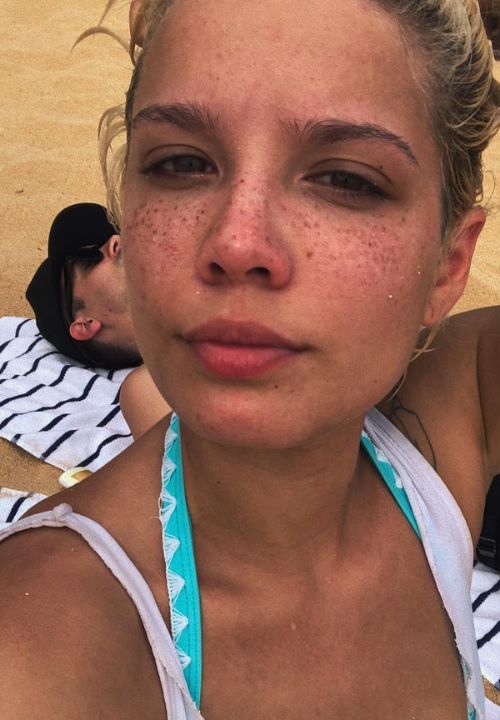 Being proud of whatever you are and carrying it with ease, is something you can learn from the award-winning singer.
14. Heading Somewhere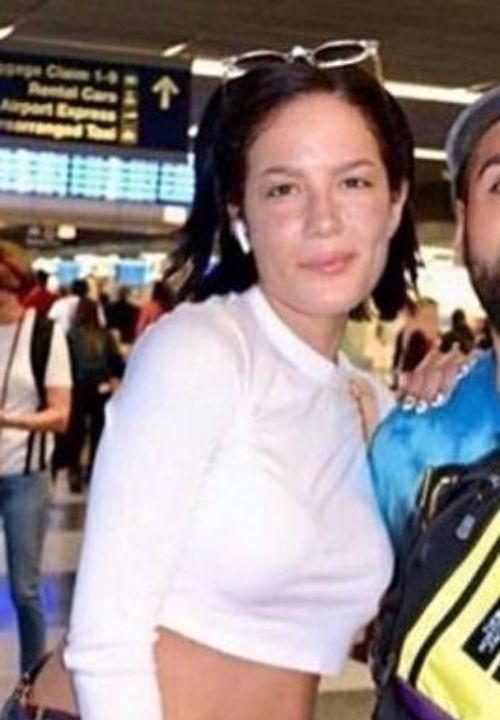 Halsey looks like she's going somewhere. She has a casual outfit on and has styled it with no makeup at all.
15. Smiling Beauty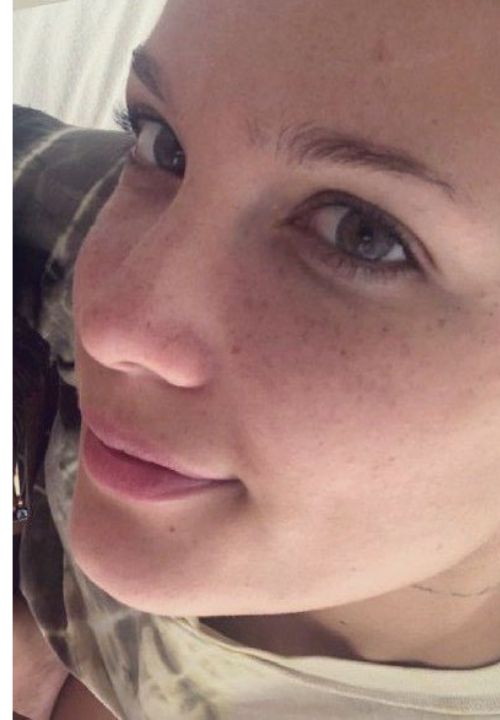 The smiling beauty has a natural glow, suggesting she takes great care of herself and is never out of time for anything.
Disclaimer: We do not own any of the pictures, images, or photographs used in our content unless otherwise stated. All visual content belongs to their respective owners and we do not claim any ownership or responsibility for them. If you are the owner of any image and wish for it to be removed, please contact us and we will promptly comply with your request.