Hey Folks, Recently, I have been listening to a lot of blonde female singers around the world. The amount of talent these blonde singers have is unprecedented. Not just beauty, but their voice and knowledge of music command nothing but respect. This is why I am sharing a list of the top 10 best blonde female singers around the world.
From Taylor Swift to Arvil, this list contains a list of all the blonde female singers who have given it all. And made a name for themselves. Some of them are Grammy-winning artists, and some had a breakthrough with their debut songs or albums.
However, the color blonde does not represent anything. But, these artists use it as a symbol of classiness and sexiness. Plus, it also has a high audience appeal.
Top 20 Best Blonde Female Singers
Top 20 Best Blonde Singers:
Taylor Swift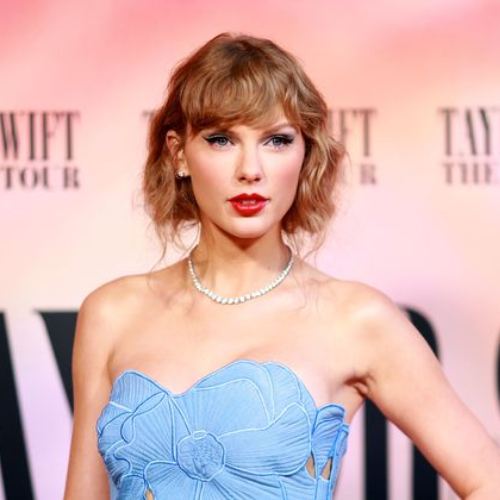 Taylor Swift is an American pop sensation who began as a country singer-songwriter. Born in 1989, Swift pursued music in Nashville as a teen. Her 2006 debut featuring nostalgic tracks like "Teardrops on My Guitar" displayed her talent for storytelling. Swift's 2008 album Fearless earned her the Grammy for Album of the Year and cemented her star status.
In a career spanning over a decade, Swift has become one of music's most commercially successful and iconic artists. She has won 11 Grammys across record-breaking albums like 2012's Red and 2014's 1989. With deeply personal songwriting and genuine fan connections, Swift has evolved from her country roots into a pop powerhouse. Her heartfelt lyrics and ability to reinvent herself make Swift a defining voice of her generation.
Ariana Grande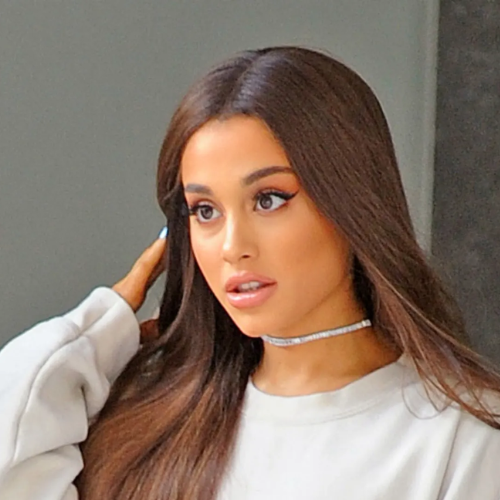 From her start on Broadway and Nickelodeon, Ariana Grande evolved into a pop superstar known for her wide vocal range. Born in Florida in 1993, Grande landed her breakout role in the musical 13 before starring on TV shows like Victorious. In 2013, she released her R&B-tinged debut Yours Truly featuring the hit "The Way."
Grande cemented herself as a major force in pop music over the 2010s with acclaimed albums like My Everything and Grammy-winning Sweetener. Known for her whistle register and flashy vocals, Grande has broken numerous chart records, spanning fun dance tracks to soaring ballads. With her powerhouse voice and glamorous style, Grande has become one of contemporary pop's most influential young artists.
Lady Gaga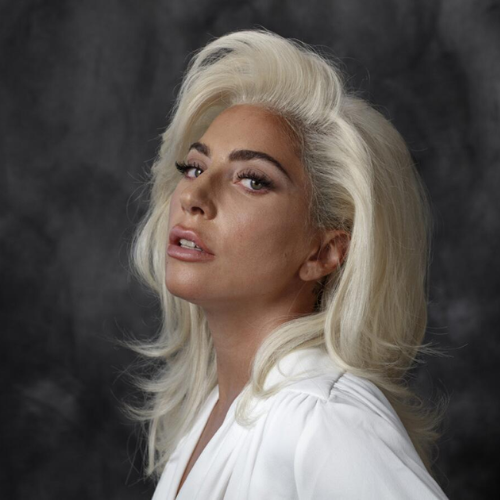 Lady Gaga is one of pop's most eccentric artists known for her outrageous fashion and visuals. Born Stefani Germanotta in 1986, she studied music and acting in New York City as a youth. Gaga broke through with her 2008 debut album The Fame, which included major hits like "Just Dance" and "Poker Face."
Renowned for constant reinvention, Gaga has released eclectic pop albums over the 2010s including Born This Way and Chromatica. Some key facts – she's won 12 Grammy Awards, has over 35 million album sales worldwide, and became the first woman to win an Oscar, Grammy, BAFTA and Golden Globe in one year. With her vocal talent and knack for spectacle, Gaga has become one of music's most influential and top-selling artists.
Britney Spears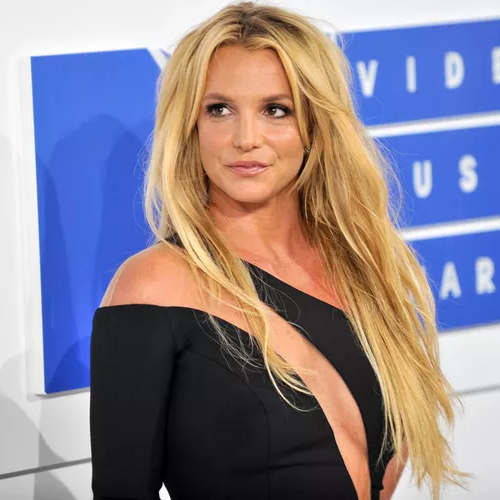 Britney Spears embodies the spirit of 1990s and 2000s pop music. Born in Mississippi in 1981, Spears landed a spot on The Mickey Mouse Club as a child before rocketing to stardom with her 1999 hit "…Baby One More Time." Spears' debut album of the same name sold over 25 million copies worldwide.
Throughout the 2000s, Spears reigned as the Princess of Pop with chart-topping albums like Oops!… I Did It Again and Circus. With over 100 million records sold globally, iconic videos, and a Las Vegas residency, Spears became a fixture of American pop culture. Despite personal struggles, she remains one of the best-selling teen idols and most influential pop stars in history. Spears' catchy songs and girl-next-door image defined the millennial pop experience.
Christina Aguilera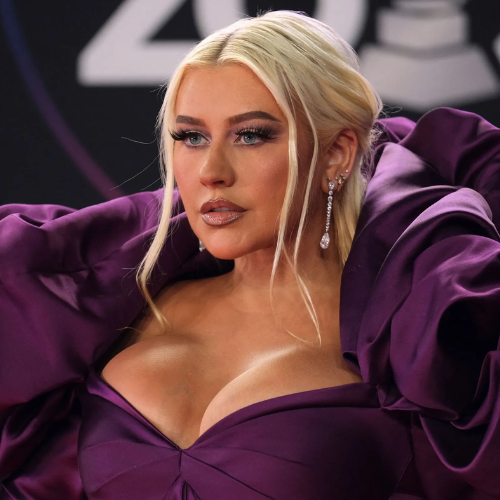 Christina Aguilera is one of the most renowned vocalists in contemporary pop music. Born in New York in 1980, Aguilera rose to prominence with hits like "Genie in a Bottle" and "What a Girl Wants" off her 1999 self-titled debut. Lauded for her impressive four-octave range, Aguilera continued releasing popular albums like Stripped and Back to Basics in the 2000s.
Aguilera has sold over 75 million records globally and won 5 Grammys. Known for constantly reinventing her sound and style, she has collaborated with legends like Whitney Houston and Lady Gaga. From teen pop beginnings to retiring from The Voice in 2016, Aguilera's powerhouse voice and iconic songs cement her status as a pop great. She is regarded as one of the strongest technical singers of her generation.
Avril Lavigne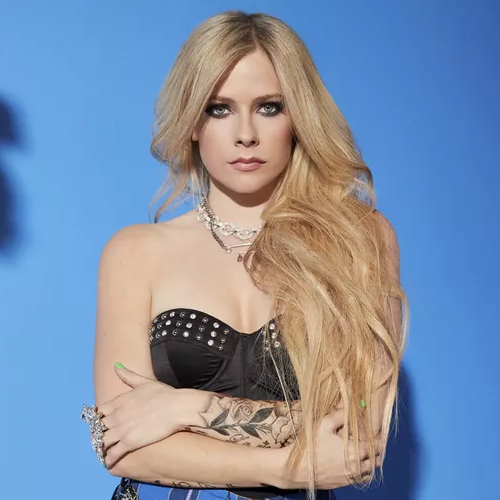 Canadian singer-songwriter Avril Lavigne defined the pop punk aesthetic of the early 2000s. Born in Ontario in 1984, Lavigne signed with Arista Records at age 16 and released her smash hit debut album Let Go in 2002. Propelled by angsty singles like "Complicated" and "Sk8er Boi," the album went on to sell over 16 million copies worldwide.
Lavigne continued finding success throughout the 2000s with hit albums like Under My Skin and The Best Damn Thing. Her brash attitude and penchant for belts and ties epitomized the era's skater culture. With over 40 million albums sold globally and multiple Grammy nominations, Lavigne's youthful lyrics about rebellion and romance made her a voice of the millennium's teenage experience.
From pop punk princess to elder stateswoman, Lavigne's music made an indelible impact on a generation.
Mariah Carey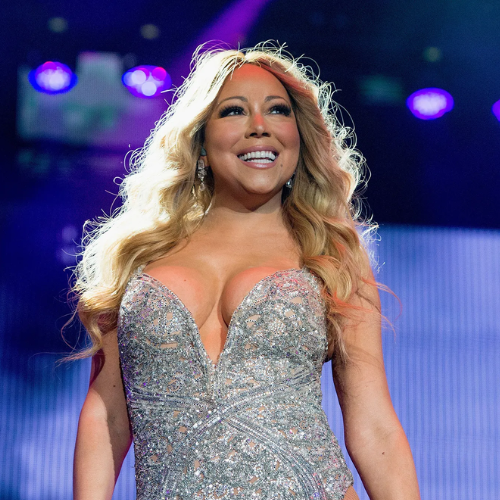 Mariah Carey is one of the most influential vocalists in pop music history known for her astounding five-octave range. Born in New York in 1969, Carey released her self-titled debut album in 1990 which included the US #1 hits "Vision of Love" and "Someday." Her best-selling third album Music Box (1993) cemented her as a global superstar.
With over 200 million records sold worldwide, Carey is one of the best-selling artists of all time. She has won 5 Grammys and holds the record for most US #1 singles by a solo artist. Known for her signature melismatic style and blockbuster ballads like "Hero" and "We Belong Together," Carey's voice has inspired generations. Her status as the "Queen of Christmas" due to holiday hits like "All I Want for Christmas Is You" solidifies her icon status.
Kelly Clarkson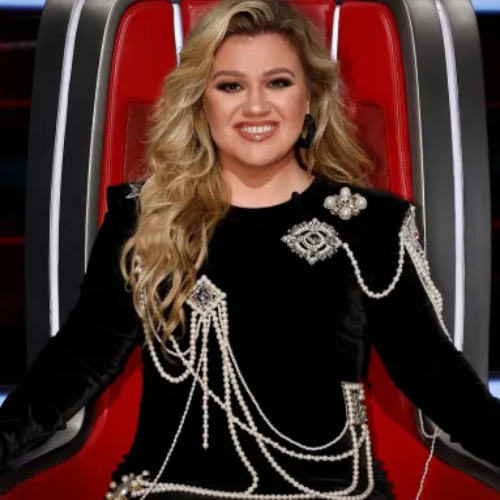 Kelly Clarkson became a household name as the winner of American Idol's inaugural season in 2002. Born in Texas in 1982, Clarkson's powerful voice and girl next door charm earned her the American Idol title and a record deal with RCA. Her debut single, "A Moment Like This," broke the Billboard Hot 100 record for biggest jump to #1.
Clarkson cemented her pop star status with subsequent hits like "Since U Been Gone" and "Because of You." With over 25 million albums sold worldwide, 3 Grammy wins, and her own talk show, Clarkson's resonance as an relatable, empowering vocalist has endured. From American Idol breakthrough to serving as a coach on The Voice, Clarkson's anthemic pop songs motivate listeners to embrace their inner strength.
Gwen Stefani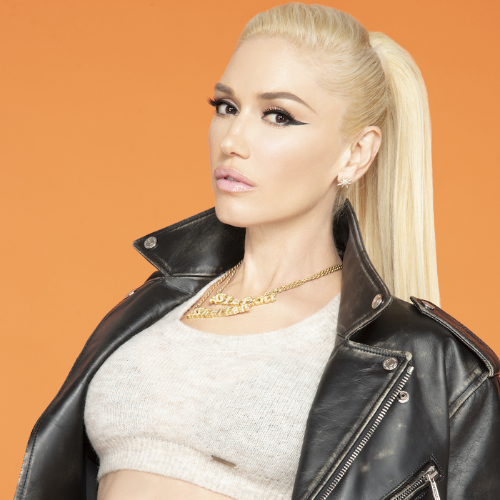 Gwen Stefani first found fame as the lead singer of ska-pop band No Doubt before launching a massively successful solo career. Born in California in 1969, Stefani fronted No Doubt for nearly 20 years as they released hit albums like Tragic Kingdom. She embarked on a solo pop career in 2004 with the album Love. Angel. Music. Baby., featuring songs like "Hollaback Girl" and "Rich Girl."
Stefani has since released several more solo albums and collaborated with artists like Akon and Eve. Her distinctive vocal style and influence from new wave, punk, and reggae resulted in an eclectic body of work celebrating femininity and multiculturalism. With 3 Grammy wins and over 30 million records sold, Gwen Stefani's cool style and girl power anthems made her a pop icon.
Tori Kelly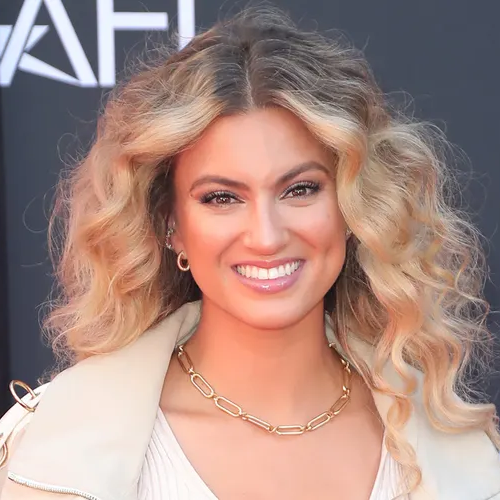 Tori Kelly is a pop artist who first gained attention through her vocal covers on YouTube as a teenager. Born in California in 1992, Kelly auditioned for American Idol at age 16 but was eliminated early on. She continued posting videos online, ultimately catching the interest of Scooter Braun who signed her. In 2015, Kelly released her first major-label album Unbreakable Smile which blended pop, R&B, and gospel influences.
Kelly displayed impressive range on subsequent albums like Hiding Place and Solitude. Nominated for 2 Grammys, her versatility allows her to shift smoothly between soaring pop and stripped-down soul. With a strong social media presence and unique vocal style, Tori Kelly emerged as one of the most prominent young singer-songwriters of the 2010s blending genres effortlessly.
Jackie Evancho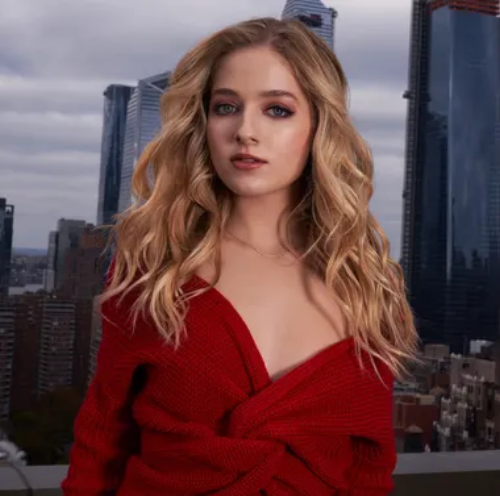 Jackie Evancho is a singer who gained national attention at just 10 years old for her operatic voice. Born in Pennsylvania in 2000, Evancho impressed audiences with her mature vocal talent as a child contestant on America's Got Talent in 2010, ultimately finishing second. Capitalizing on her overnight fame, Evancho released her platinum debut EP O Holy Night later that year followed by several chart-topping albums like Songs from the Silver Screen.
Though classified as a classical crossover artist, Evancho's repertoire includes pop songs and covers. She was the youngest solo platinum artist ever and became the youngest person to give a solo concert at Lincoln Center in 2012 at just 12 years old. Evancho's precocious ability and graceful presence on stage made her a young prodigy who enchanted audiences.
Carrie Underwood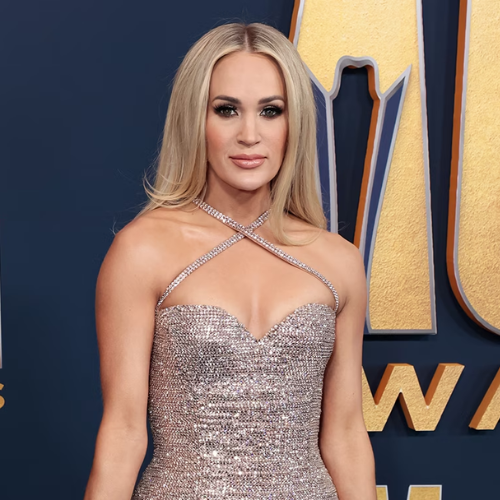 Carrie Underwood first stepped into the spotlight as the winner of American Idol's fourth season in 2005. Born in Oklahoma in 1983, Underwood impressed with her powerful voice and country music roots. Her debut album Some Hearts, featuring the hit "Jesus, Take the Wheel", went 7x platinum. Underwood became the first country artist to ever win American Idol.
Underwood has since released multiple platinum-selling country-pop albums like Carnival Ride and Blown Away and headlined massive tours. With 7 Grammys and over 66 million records sold worldwide, Underwood's success has transcended genres. Her athletic live shows and ability to connect with emotional songs cemented her status as one of music's biggest stars. From American Idol to the Grand Ole Opry, Underwood's talent shines bright.
Demi Lovato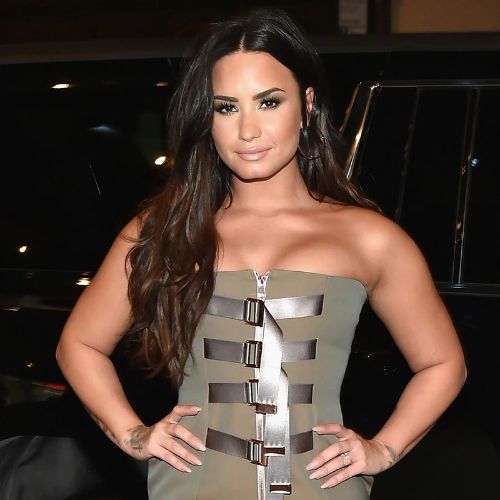 Demi Lovato rose to fame as an actress on the Disney Channel before embarking on a pop music career. Born in New Mexico in 1992, Lovato got her big break starring in Camp Rock and Sonny with a Chance. She released her debut pop-rock album Don't Forget in 2008, which opened at #2 on the Billboard 200.
Lovato has since released multiple hit albums like Unbroken and Confident featuring empowering smash hits like "Skyscraper." An outspoken advocate for mental health awareness, Lovato has been open about her struggles with substance abuse. As a coach on The X Factor and pop veteran at just 30 years old, Lovato's resilience and powerful voice made her an inspiration to millions of fans worldwide.
Kesha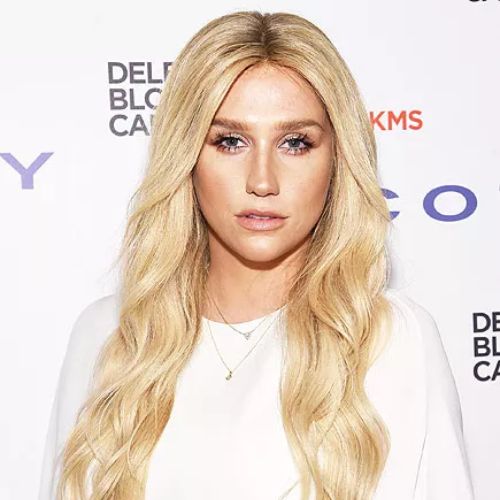 Kesha is a pop singer-songwriter who emerged in the late 2000s known for her party anthems and electronic sound. Born Kesha Rose Sebert in 1987, she got her break when her debut single "Tik Tok" topped charts worldwide in 2009. Her debut album, Animal, also included other hits like "Your Love is My Drug" and "We R Who We R."
Kesha's distinct talk-sing vocal style and lyrics about enjoying life made her a fixture of the early 2010s pop scene. Though she later took a more serious turn addressing struggles with body image and mental health, Kesha's fun and irreverent beginnings made her a voice for carefree female empowerment. With over 60 million records sold globally, Kesha epitomized the millennial generation's experience.
Katy Perry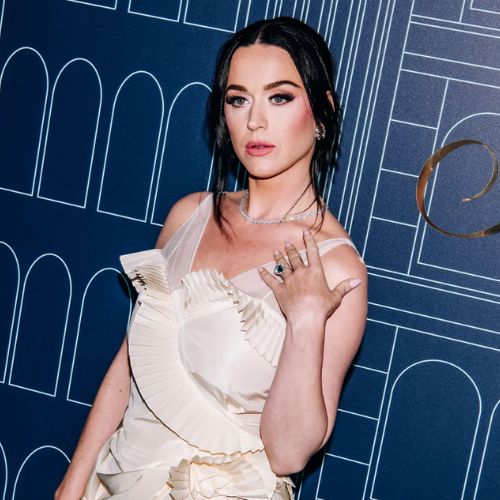 With her cartoonish style and larger-than-life persona, Katy Perry has become one of pop music's most beloved artists. Born in 1984, she started as a gospel singer before reinventing herself as the colorful Katy Perry, releasing the hit album One of the Boys in 2008. Smashes like "I Kissed a Girl" and "Hot N Cold" propelled her to fame.
Perry is now one of the best-selling artists ever, with anthems like "Firework" and "Roar" under her belt. She was the first female artist to have 5 #1 singles from one album. Perry constantly reinvents her look and music. Her powerhouse vocals coupled with cotton candy aesthetics have inspired legions of fans. From the start of her career to today, Katy Perry's imaginative pop reigns supreme.
Pink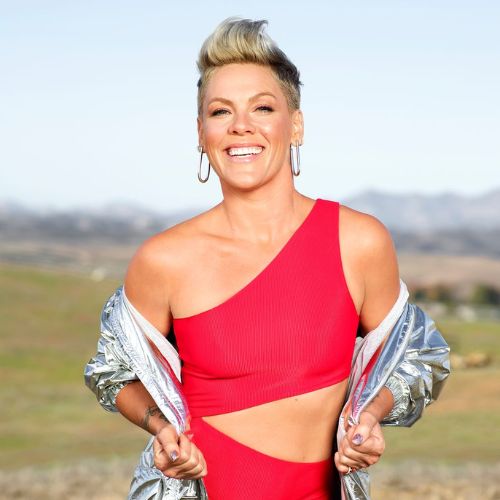 Pink established herself as a pop rock powerhouse known for her impressive aerial stunts and raspy vocals. Born Alecia Moore in 1979, Pink signed her first record deal at age 16. She broke through with 2000's R&B-tinged Can't Take Me Home before finding her gritty pop rock sound on 2001's M!ssundaztood. Hits like "Get the Party Started" and "Just Like a Pill" cemented her provocative image.
With over 40 million albums sold and 3 Grammy Awards, Pink's longevity is remarkable. She is tied for third most top 10 songs on the Billboard Hot 100 among women. Lauded for her daring live shows, Pink's greatest talent is baring her emotions through song. Her strength and vulnerability have made Pink one of the most compelling pop artists of her generation.
Miley Cyrus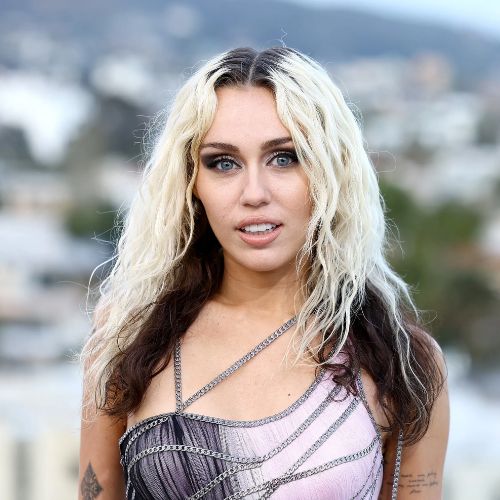 Miley Cyrus grew up in the spotlight, becoming a Disney Channel star as a teenager before controversially reinventing herself as a provocative pop artist. Born Destiny Hope Cyrus in 1992, she landed the role of Hannah Montana at age 12. The show's success spawned multiple soundtracks and tours. After the series ended in 2011, Cyrus released more adult-oriented music, including the hit album Bangerz.
Cyrus generated headlines for her wild behavior during this era, often courting controversy. But beyond the noise, her distinctive husky vocals and willingness to push boundaries made Cyrus an influential pop culture figure. From wholesome child star to boundary-pushing performer, Cyrus consistently defied expectations and dominated the conversation.
Shakira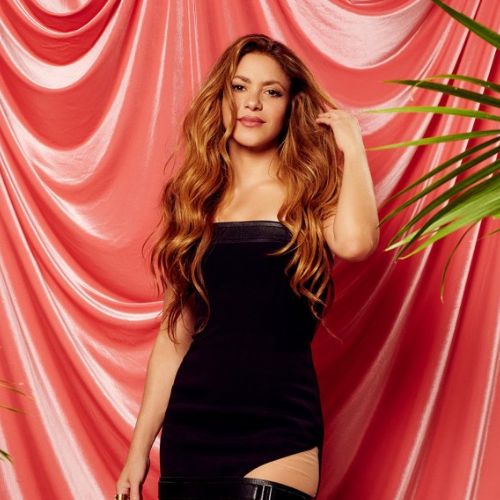 Global pop sensation Shakira is renowned for her musicality and unique voice. Born in Colombia in 1977, Shakira released her first album Magia at just 13 years old. After her fourth album Pies Descalzos (1996) brought international fame, Shakira crossed over to the English market with 2001's Laundry Service featuring the smash "Whenever, Wherever."
Shakira is one of the best-selling Latin artists ever, having sold over 80 million records worldwide. Fluent in both Spanish and English, her music often mixes rock and Latin influences with Middle Eastern elements. A talented singer, songwriter, dancer, and philanthropist, Shakira epitomizes artistic versatility. With her powerhouse vocals and spirited musical fusion, Shakira conquered the pop world.
Bebe Rexha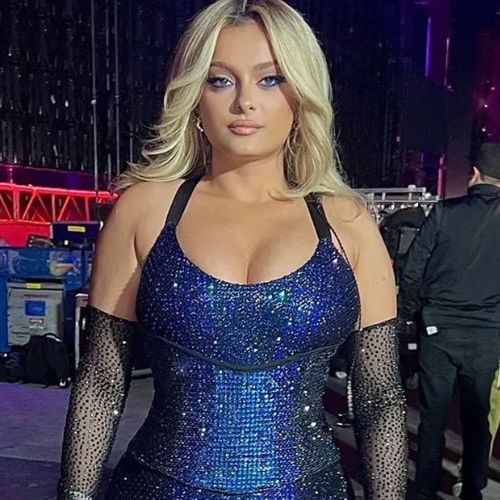 Bebe Rexha is a contemporary pop singer-songwriter recognized for her signature raspy vocals. Born Bleta Rexha in New York in 1989, she initially found success as a songwriter behind hits for other artists. After signing a solo deal with Warner Bros., Rexha released her debut EP I Don't Wanna Grow Up in 2015 and the album Expectations in 2018.
Rexha's honest lyrics about womanhood coupled with her willingness to experiment with electronic and hip hop production made her a standout. She has collaborated with artists like Martin Garrix, G-Eazy, and Florida Georgia Line. Nominated for 2 Grammys, Rexha's confidence and attitude as a performer bolster her chart-topping hooks. Blending formats and genres seamlessly, Rexha carved out a unique space in modern pop.
Ellie Goulding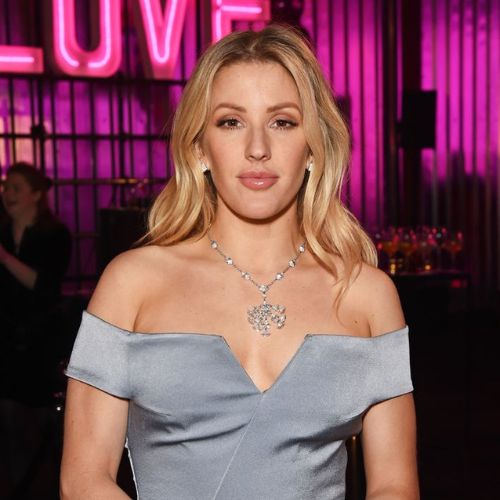 English singer-songwriter Ellie Goulding stands out for her wispy soprano voice and eclectic pop songs. Born in 1986, Goulding was initially known for folk-influenced indie music, releasing her debut album Lights in 2010. Powered by the title track, the album eventually reached the Billboard 200 chart. Goulding transitioned to more electronic pop music over the 2010s, finding crossover success on songs like "Love Me Like You Do."
Nominated for 2 Grammys, Goulding is praised for her vocal range and emotional depth as a lyricist. She expertly blends organic and synthetic sounds into a dreamy pop style. Despite a more reserved persona, Goulding's voice remains the focal point – etherial and haunting. From folk beginnings to pop stardom, Ellie Goulding's artful vision earned her a devoted following.