The explosion of the electronic music scene in India started in early 2010. At this point in time, there were a lot of Bollywood DJs who were making Bollywood dance music, or BDM, which is remixing Bollywood music with electronic music. But parallelly, there existed another breed of DJs who created and performed electronic dance music, or EDM, and wanted the scene to grow further and evolve into something that could help the local DJs have their own world of their own kind of electronic music which they could showcase and perform.
What is BDM?

Bollywood Dance Music is a genre that takes element from Bollywood music and remixing it with electronic music/beats, giving a fresh feel to the songs which can be played in the night clubs. The term BDM was first coined by the undergrounds Bollywood DJ and producers forums, where independent creators would release their bootleg and remixes.
What is EDM?

Electronic Dance music is also a synonym for different types of music like club music, dance music and rave music. It has multiple sub genres(Trance, House, Dubstep and more) created for different types of nightclubs, raves, and festivals. And, each has it's own fan following. It is produced by DJs, by using various different technologies and also performed live.
Thanks to festivals like Sunburn and VH1 Supersonic for believing in this dream and creating a landscape where electronic music in the country can coexist with regional and Bollywood music.
Due to this, there was increased awareness about the different types and genres of music. The fans were now able to understand different genres, styles, and more. These talented DJs and producers were now performing and starting to create their own style of music, which later on helped them grow a massive following.
With the combined effort of fans and industry, India has been able to put itself on the global map of electronic music, and most of the producers and DJs in the country are now being appreciated by the global EDM stars or top 100 DJs in the world.
The EDM scene in the country then grew up with the BDM scene, introducing us to some of the most talented DJs and music producers. So here's a list of the top 10 most popular Indian DJs.
1. Nucleya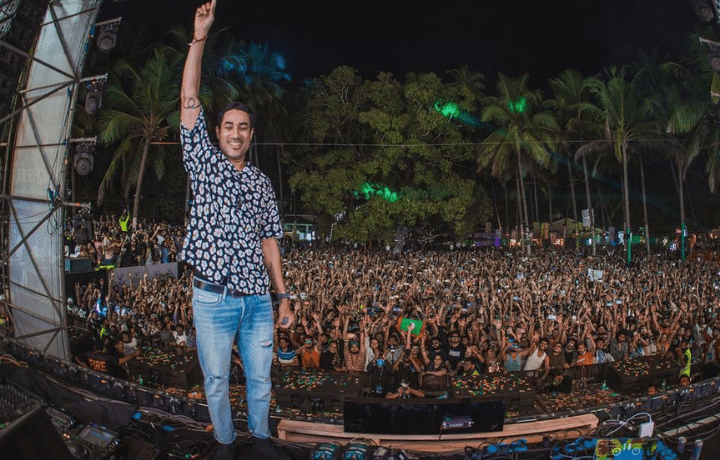 Nucleya is the poster boy of electronic music in India. He is a global dance music act who deeply experiments with Indian sounds and combines them with trap and bass styles of music to bring club bangers. He has been playing multiple shows around the world and making people see his craft. With great visuals and style of shows, Nucleya or Udaan Sagar in itself is an experience one must see. The Indian electronic music prodigy has also become the only global talent to get featured alongside world-famous producers and DJs like DJ Snake, Diplo, Skrillex, and more.
What made Nucleya different from others was his ability to blend Hindi vocals with trap music, which became a style on its own. Millions across the country started producing the same kind of music. The influence that the producer has over the young population is huge, and this has helped him grow his following.
Alongside, his music and DJing, last year he also judged MTV's hustle. Being one of the only shows around hip hop and rap music, he proved that his ability with music goes beyond genres. This has helped him establish himself as a vibrant force in the industry.
Nucleya currently has 5 albums to his names like Koocha Monster(2013), Bass Rani(2015), Raja Baja(2016), Tota Myna(2019), and Baaraat(2021). All the albums and singles produced by him have a great story behind them, which is why he is able to connect with his audience more easily than any other producer in the scene.
2. Ritviz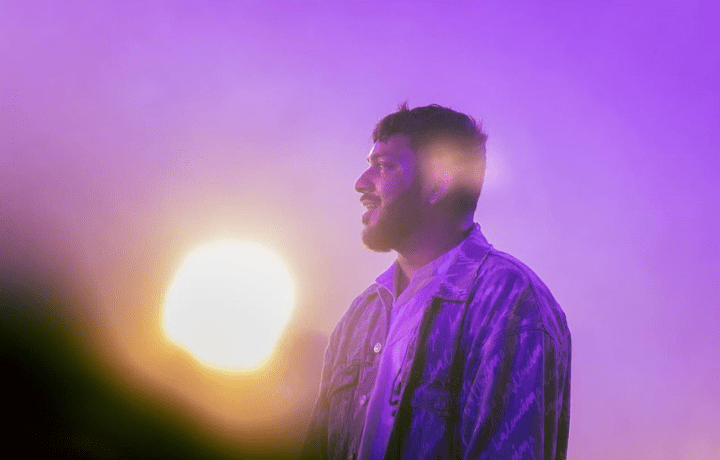 Ritviz stands at number 2 on the list for his enormous contribution to the Indian electronic music scene. The 26-year-old became famous for one of his viral hits called "Udd Gaye", the song was featured on AIB's official YT channel. To date, the Indian singer-songwriter, electronic musician, and record producer has released multiple albums and EPs like Yuv", "Ved", "Dev" and "Baaraat"; and his debut album, "Mimmi".
Ritviz's live DJ sets are also something that he become famous for. Though his style is slow, catchy music, with Indian vocals, his sets are high-powered, crowd-pumping material. The energy he brings to the stage is electric, he is known to play a variety of genres, making him one of the versatile DJ acts in the Indian electronic music space.
3. Lost Stories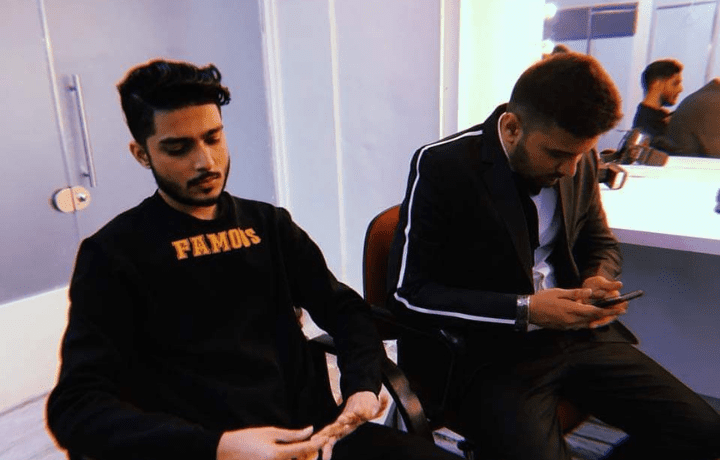 Lost Stories is a big household name in the Indian electronic music scene. The duo comprises producer and DJ Rishabh Joshi and Prayag Mehta, who are known to produce records that are festival- and radio-friendly. Known to incorporate Indian folk instruments into their productions, the Indian duo has reached such a level that they are recognized by talents like marshmallow, Kshmr, Alan Walker, and other top 100 DJs. Some of their most famous tracks are "Mehndi Te Vavi w/ Jonita Gandhi" Faded Remix, OK Not To Be OK "Bombay Dreams with Kshmr, and more.
A well-known fact is that Lost Stories is producing electronic music for a very long time, they initially started with underground genres and later on started producing tracks with Indian influence. The change in style could be due to a lot of factors, but the Indian producers have been on a roll ever since.
As far as their live performances are concerned, the DJ duo has a unique kind of approach where they bring their favorite artists or collaborators to the stage, surprising their audience. Check their Vaseegara performance –
4. Shaan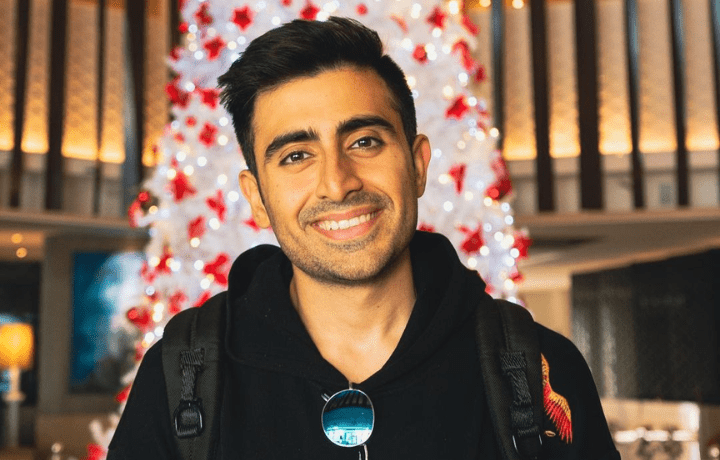 The Mumbai-based DJ is known for making people dance to his authentic electronic tunes. The Dj & producer made it to the top of the scene at a very young age. He became even more popular after being the first DJ in India to play at the Tomorrowland music festival, in Belgium. Currently, Shaan is experimenting a lot with Indian music and is also set to release his new record with Endrate & Saheel soon.
Shaan has already shared stages with big players in the industry like David Guetta, Kshmr, Hardwell, and many more. His early days in music were spent learning to play the piano and more. But, later, the dream became serious and since then he has been actively producing and remixing records. His young fan following has also helped him achieve what he wanted.
Some of his most famous tracks are "Paradise," "Must Be Love," and more.
5. Sartek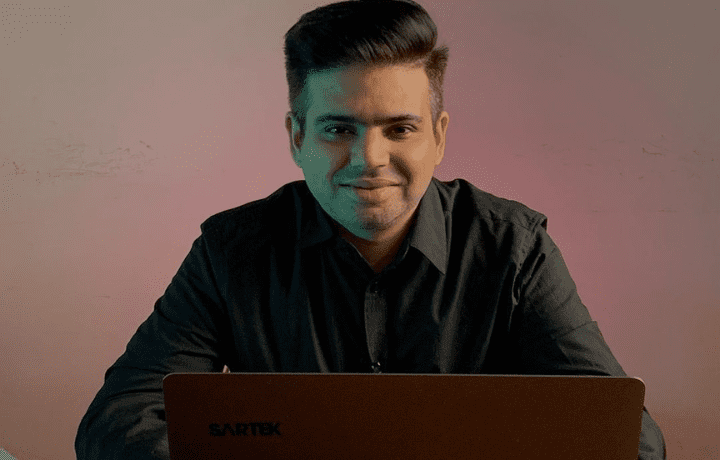 Sartek became a big name in the industry after the legendary DJ & Producer Hardwell himself featured his record 'Don't Stop' in his radio shows. The talented music producer and DJ hails from Delhi and has played multiple big shows around the country alongside names like David Guetta, Hardwell, Kashmir, and more. Some of his famous tracks are Back to the future, Dopamine, and more.
The Delhi-based producer and DJ, Sarthak Sardana, is currently working on an Indian-style EP and more, and it is sure that he is going to make his new album one of the biggest in the electronic music industry. Though there have been fewer releases by the artist this year, the insider is that he has been working on getting back to the stage with brand-new music and a lot of surprises.
6. DJ Chetas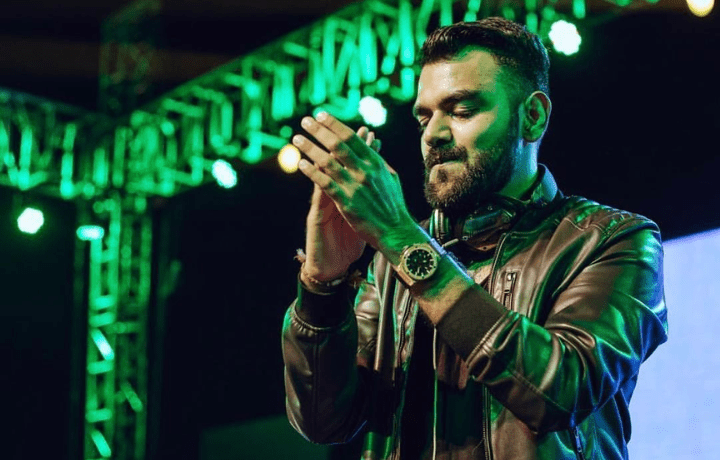 DJ Chetas, hailing from Mumbai was voted as Top 33rd-ranking DJ by DJ Mag in 2016. It came as a surprise for everyone how a Bollywood DJ was able to reach the top of DJ Mag. But if you look at the kind of fan following the DJ has built over the years, you will get to know how he was able to mark himself at such a good spot in the DJ Mag Top 100 list.
Chetas is well known for his great stage performances and festival-style Bollywood remixes which can be played in club shows and different types of gatherings. He is also an official producer and DJ for most of the Bollywood parties and also an official remixer for most Bollywood albums.
He has a great number of streams online and is also a top DJ in the country with active YouTube following.
Also read – Top 20 Most Popular Female DJs in India
7. DJ NYK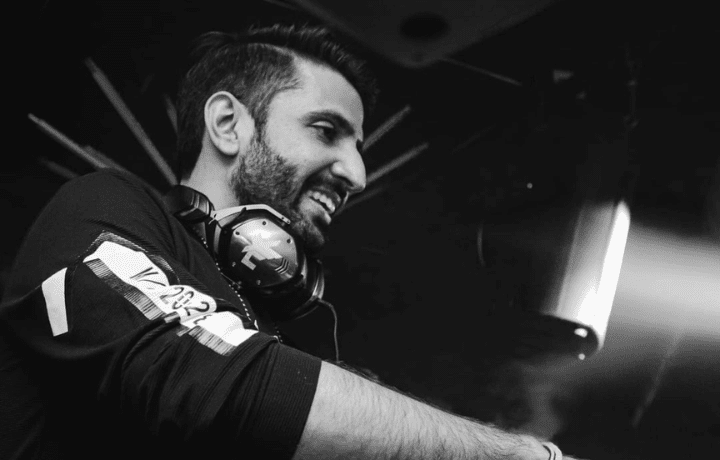 DJ NYK or Nikhil Sahani is the longest reining India's number 1 Bollywood DJ. The music producer and DJ has evolved with time and is of those Indian DJs who has his footprint among both BDM/Bollywood Dance Music & EDM(Electronic Dance Music). His dedication towards music has always been noticeable. He initially started remixing a lot of Bollywood records, but later moved into EDM and also has multiple EDM records to his name.
As far as his live shows are concerned, it is one of a kind because NYK believes in combining progressive tunes with Bollywood music which has a different experience of its own. With the best remix albums in the Bollywood music space, the Bollywood DJ has proved to himself again and again, that there is no way he could be stopped.
Currently, NYK is focusing on releasing a lot of his content on YouTube is one of the most talented Indian DJ.
Also read – Top 10 Underground Rappers in India
8. Gurbax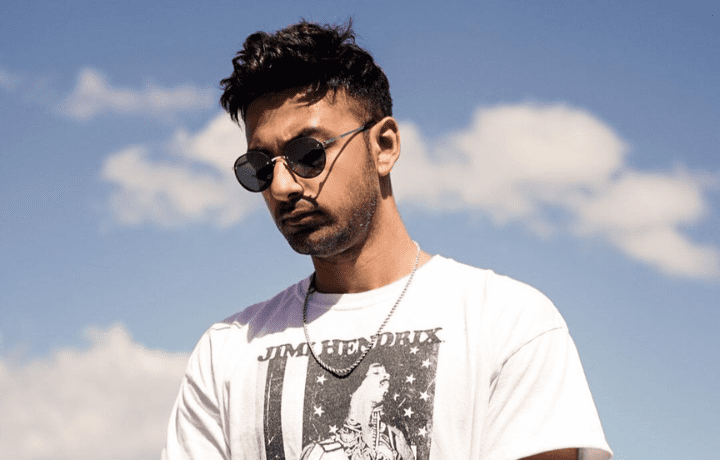 Gurbax, real name Kunal Gurbaxani is one of the most prominent music producers & DJs in India. He produces a variety of different genres like Trap, future pop, bass house, and more. The sudden rise to his stardom came from of the viral hits called Boom Shankar. The track has millions of views and is celebrated by his fans across the world.
Gurbax's stage presence is something that differentiates him from that other artists in the country. He has been making waves at festivals like VH1 Supersonic, NH7 Weekender, TimeOut72, YouTube FanFest, Red Bull Tour Bus, and more, due to his energetic and power pack performances. The Indian bass music prodigy has also performed alongside some of the biggest names in the industry like Steve Aoki, Wiz Khalifa, Marshmello, NGHTMRE, Slander, Troyboi, Herobust, ATliens, David Satori (Beats Antique), Christina Novelli, Spag Heddy, HangMassive, GANZ, JSTJR, Fabian Mazur, LUUDE and GAUDI to name a few.
9. Progressive Brother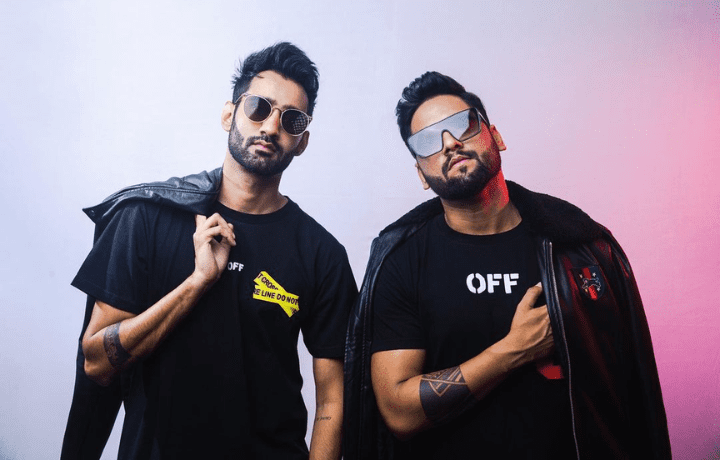 Progressive brothers is another Indian DJ duo who saw a rise when the electronic music scene peaked in india. The duo hails from New Delhi, India and consists of two talented producers Sunny Sharma and Karan Bhalla. Both of them have been making music for a very long time now, and this is the reason why they are able to deliver records that outshines a lot of other records produced by Indian producers & Djs.
The dj duo has performed at major music festivals such as Sunburn, VH1 Supersonic and Enchanted Valley Carnival and more. They have shared the stage alongside David Guetta, Tiesto, Martin Garrix, Dmitri Vegas & Like Mike Dyro, KSHMR, Kygo, Oliver Heldens, R3HAB, Carnage, Steve Aoki, Benny Benassi, Dada Life, Seven Lions and more.
The DJ duo has also started creating Bollywood remixes, originals, and mashups and is now competing with everyone in the Indian electronic music scene.
10. Anish Sood/Anyasa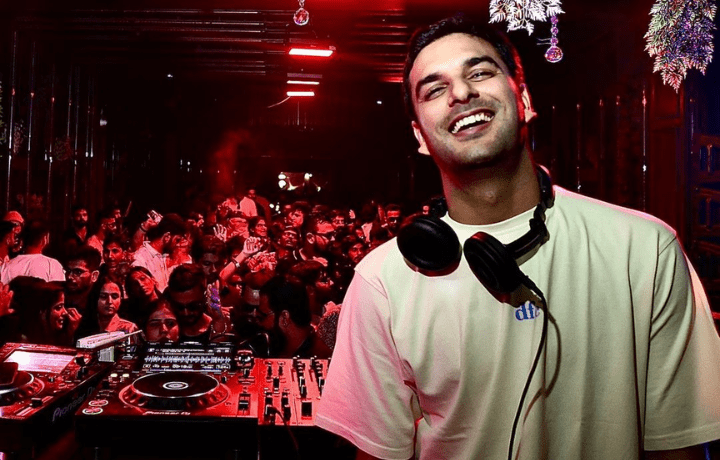 Anish Sood or Anyasa, is an electronic music producer, songwriter and DJ hailing from India. The electronic music prodigy is currently signed to Anjuna records and is producing a lot of underground electronic music, mainly deep house and progressive house.
Anish had a very different journey with music, early on he started learning music and what got him hooked to electronic music was Armin van Buuren's A State of Trance podcast. Inspired by the same he started DJing at an early age and since then has been doing it.
He has played multiple festivals around the globe like Sunburn Festival in Goa,[ NH7 Weekender, and Enchanted Valley Carnival. And, has performed alongside artists such as David Guetta, Kygo, Axwell and Ingrosso, Tiësto, Dimitri Vegas & Like Mike, Steve Aoki, Kshmr, and Afrojack.
He also won multiple awards and accolades for his work in the electronic music space.