Welcome to our latest article, where we bring you the cream of the crop, the top 10 Indian rappers of 2023. The Indian hip-hop industry has exploded in recent years, with the likes of GullyBoy, Raftaar, and Emiway sparking a nationwide interest in the genre. With reality shows such as MTV Hustle and movies like GullyBoy contributing to the revolution of Indian rap, people all over the country are now trying to decipher the complex lyrics of their favorite artists.
In the past, artists like Honey Singh, Raftaar, and Badshah were known for blending hip-hop with pop, creating a commercial vibe that appealed to the masses. However, in 2022, a new crop of talented and promising rappers have emerged, completely changing the Indian hip-hop scene. Their music videos are trending on YouTube and their tracks are climbing the Spotify charts.
While India boasts numerous skilled rappers, we have carefully curated a list of the top 10 best rappers in India for 2023. These artists are making waves both commercially and within the underground hip-hop culture. It's important to note that this is not a countdown or a definitive ranking, as each rapper has their own unique style, rap flow, and sense of music. So, without further ado, let's dive in!
1. KR$NA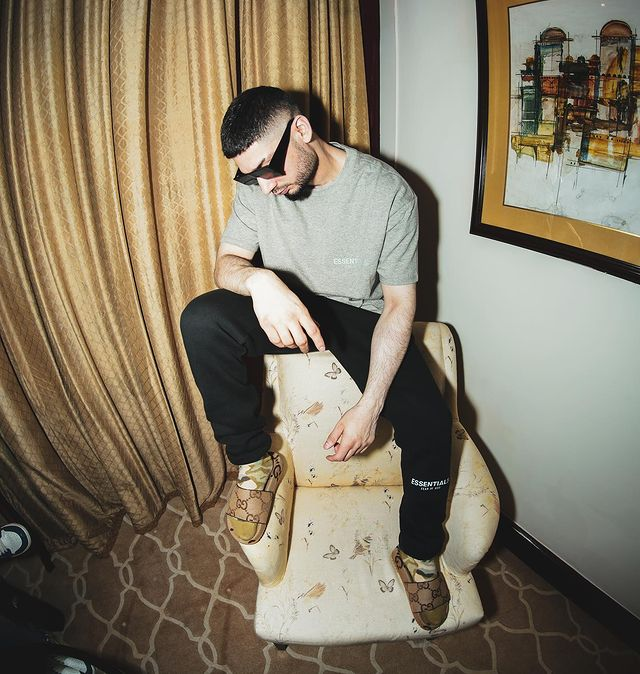 We're thrilled to introduce you to kr$na, also known as Krishna Kaul, a New Delhi-based rapper who has been making waves in the Indian rap scene for quite some time. With his start in the early 2000s, kr$na initially rapped in English and even signed with a label. However, he gained recognition after releasing his track "Kaisa Mera Desh" in 2010, which showcased his ability to rap in both Hindi and English. His music video "Vijay" for a children's NGO also helped put him on the map. kr$na's talent was later recognized by Raftaar, and he's now a member of Raftaar's record label, Kalamkaar.
kr$na and other talented rappers are currently working together under Raftaar's label, Kalamkaar. kr$na gained further recognition after releasing "Vyanjan," a track where he raps about each Hindi alphabet, showcasing his remarkable Hindi rapping skills. Recently, kr$na engaged in a diss track battle with Emiway, starting with his track "Free verse feast (Langer)" in response to Emiway's "Free verse feast (Dawat)." Emiway then responded with "Seedha takeover," but kr$na came back with "Makeover," to which Emiway has yet to reply.
Despite starting his rap career in English, kr$na's impressive flow and command of Hindi and English vocabulary have made him stand out in the Indian rap scene. His bars are lethal, and his English rap lyrics are some of the best by an Indian rapper. kr$na's unique style and talent make him one of the best Indian rappers to watch out for in 2023.
2. Emiway Bantai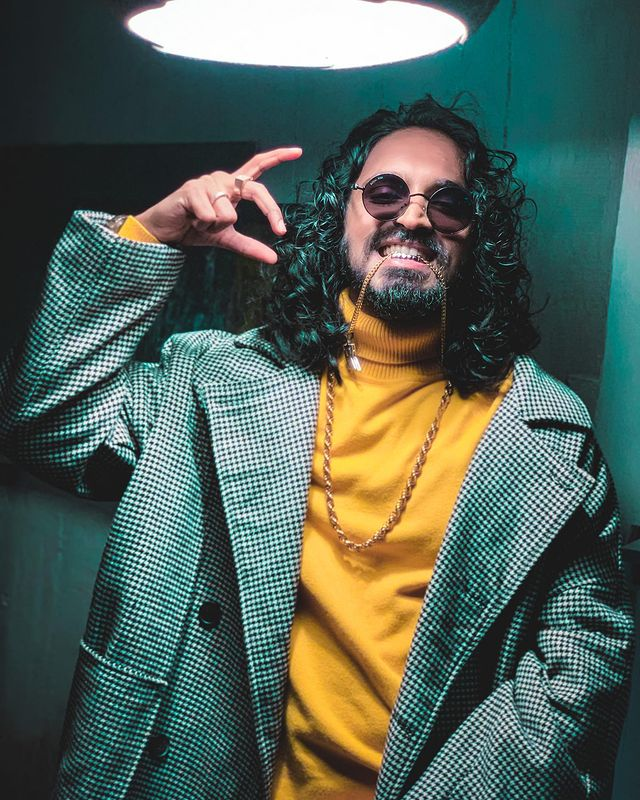 Bilal Sheikh, famously known as Emiway Bantai, is a prominent name in the underground Hip-Hop Rap scene and one of the top Indian rappers of 2023. He made his debut in 2013 with the song 'Glint Lock' and rose to fame with 'Aur Bantai' in 2014. He is currently the most prominent independent artist in India, with his official YouTube channel crossing the 10 million subscriber milestone. Emiway's popularity soared after he released the diss track 'Samjh me aya kya,' which was aimed at renowned rapper Raftaar.
3. MC Stan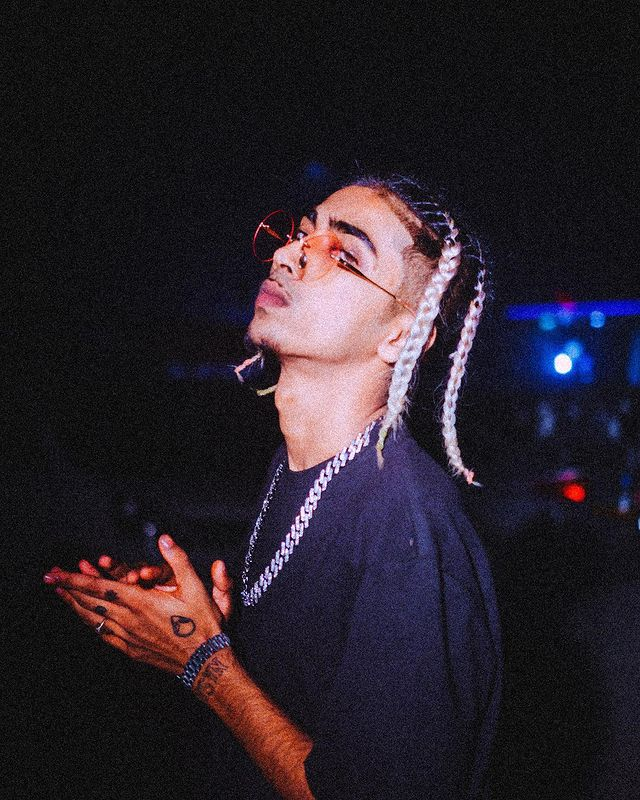 MC Stan, also known as Altaf Tadavi, has been making waves in the Indian rap scene for quite some time. Although he started as a Qawwali singer at the age of 12, he later switched to hip-hop and has since written and produced a large amount of rap music. His skills were recognized when he won the reality TV show Bigg Boss 16, becoming the most voted contestant in the show's history. In addition, he has received messages of support from other popular rappers such as Badshah and Seedhe Maut. With his exceptional talent and hard work, MC Stan is definitely one of the top Indian rappers to watch out for in 2023. He also had an India tour this year and performed in front of millions.
4. Badshah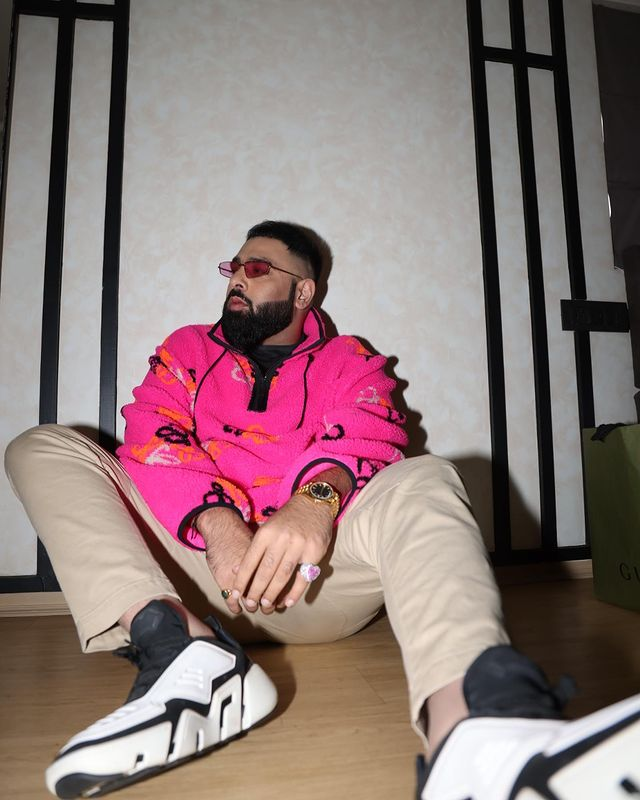 Aditya Prateek Singh Sisodia, better known as Badshah, is a prominent Indian rapper, singer, film producer, and businessman. He started his career in 2006 as a member of the hip hop group Mafia Mundeer alongside Yo Yo Honey Singh, but went solo in 2012 with the Haryanvi song "Kar Gayi Chull," which later became part of the soundtrack of the Bollywood film Kapoor & Sons. Badshah's music has also been featured in other Bollywood films, including Humpty Sharma Ki Dulhania and Khoobsurat.
Badshah's first solo single, "DJ Waley Babu" featuring Aastha Gill, quickly rose to the top of the Indian iTunes charts and received over a million views on YouTube within the first 30 hours of its release. He has since released multiple commercial hits that have topped various Indian charts, including the YouTube Music Video and BBC Asian Network charts.
Badshah has also appeared on Forbes India's Celebrity 100 list for three consecutive years, from 2017 to 2019, as one of the highest-paid celebrities in India, and is the only rapper to have made the list. Four of his songs have also peaked on the World Digital Song Sales chart by Billboard as of 2020. One of his most commercially successful songs, "Genda Phool," has been both successful and controversial in Indian history.
5. Divine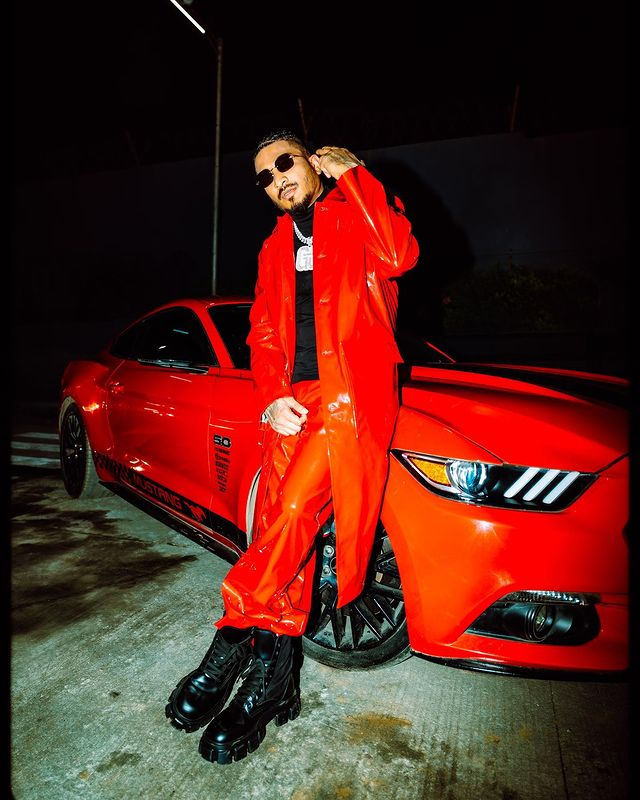 When it comes to Indian hip-hop, the name Divine cannot be ignored. Vivian Fernandes, better known by his stage name Divine, is a rapper hailing from Mumbai. He started his career as an underground rapper in 2011, initially rapping in English, but later transitioning to Hindi. Divine was a part of the hip-hop crew called "Mumbai's Finest" and his track "Yeh Mera Bombay" won the Rolling Stone India's Best Music Video of the Year award in 2014.
After signing with Sony Music India, his debut single "Jungli Sher" became a chart-topper and was even featured on the Breakfast Show of BBC Asian network. Divine is renowned for his unique and distinctive lyrics, making a name for himself in the underground hip-hop scene and later achieving commercial success. One of his biggest accomplishments was the Bollywood movie "Gully Boy", which was heavily inspired by his life and that of fellow rapper Naezy.
Divine's recent album "Gunhegaar" featured collaborations with some of the world's best artists and included tracks like "Baazigar" which quickly went viral and skyrocketed his popularity. It's clear that Divine's talent and impact on the Indian hip-hop scene will continue to be felt for years to come.
6. IKKA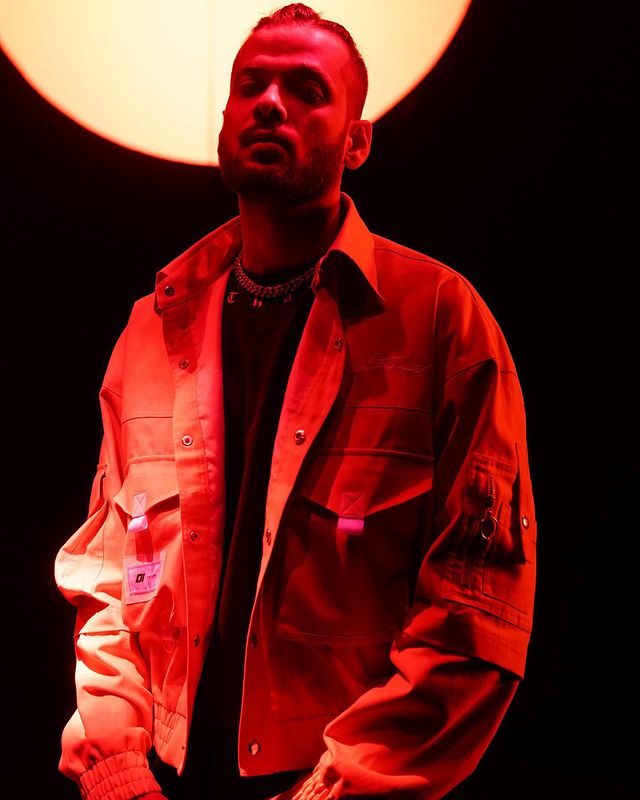 Ikka, whose real name is Ankit Singh Patyal, is a well-known artist in the Indian music industry hailing from Delhi. His music journey started with his debut song "Gadbad-Gadbad" in 2014, where he collaborated with Lil Golu and Raftaar. They all met Honey Singh, who liked their work, and they formed a group named "Mafia Mundeer." However, Ikka left the group after some conflicts, and Honey Singh and Raftaar gained more fame.
Ikka released his hit song "Half-Window Down," which brought him back into the limelight. He followed up with more great songs like "Bholeynath" and "Pani Wala Dance," which became popular in Bollywood. He is known for his storytelling rap and has even collaborated with popular Indian YouTuber Amit Bhadana for a song about his life called "Interview."
Despite his success, Ikka still admires Bohemia and Honey Singh and respects them deeply. Recently, his collaboration with Badshah and Dino on the track "Wooh" topped the charts and became one of the best rap anthems of the year. With his unique style and impressive collaborations, Ikka is undoubtedly one of the top Indian rappers to look out for in the coming years.
7. Yo Yo Honey Singh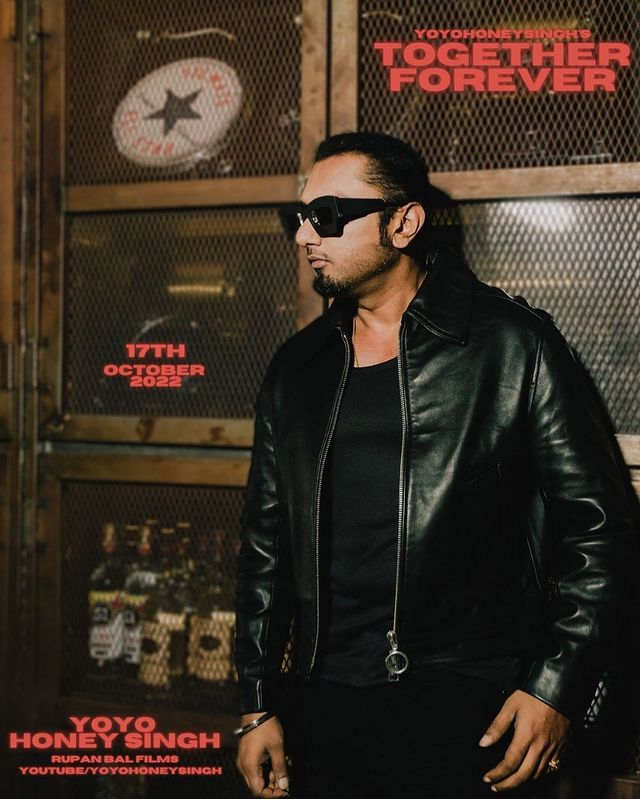 In the Indian music industry, Yo-Yo Honey Singh has made a triumphant return and remains one of the most well-known and costly music directors. While he is not an underground hip-hop rapper, Honey Singh has revolutionized the pop-rap genre in India by mixing pop and hip-hop to create a unique sound that appeals to dancing audiences. He is widely regarded as a transformative figure in Indian music, and his contributions have played a critical role in popularizing the genre.
As one of the highest-paid musical artists in Bollywood, Honey Singh reportedly received a staggering ₹7 million (US$97,000) for his contributions to songs in films like Cocktail and Mastan. His contributions as a music director have made him one of the most sought-after figures in the Bollywood industry.
After a three-year hiatus, Honey Singh has made a comeback and his fans are thrilled about what he has in store for the year. Given his impressive track record and impact on the music industry, there is no doubt that he will continue to remain relevant and influential in the years to come.
8. Dino James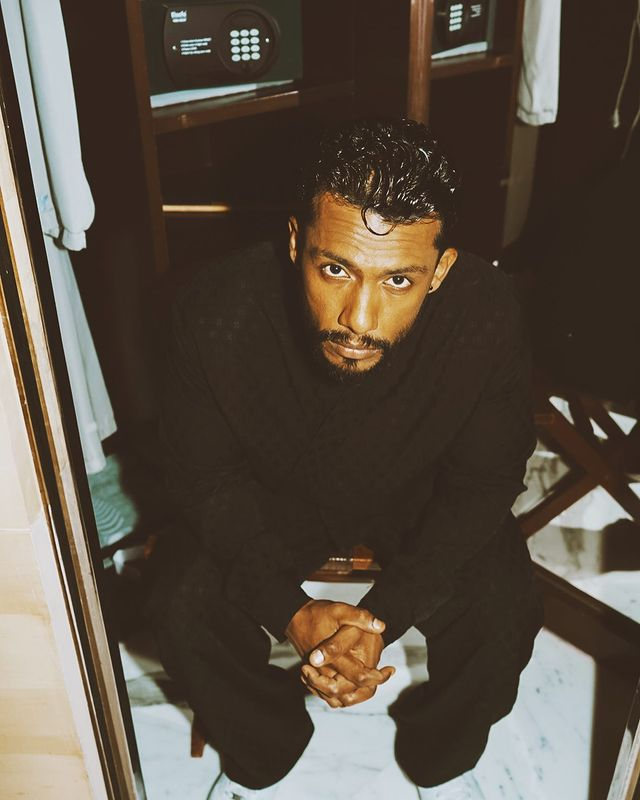 Dino James has carved a niche for himself in the Indian rap scene with his unique flow and music sense. He is known for his unconventional style of rapping which sets him apart from other artists in the genre.
Dino James is a widely recognized name in the world of rap music, particularly on the internet. He has garnered praise for his authentic portrayal of relationships and emotions, which he effortlessly captures in his songs. His track "Girlfriend" which featured playful lyrics about various aspects of a relationship, became a viral hit on the internet.
With multiple viral hits such as "Loser" and "Impossible" to his name, Dino James is definitely one of the most promising rappers to watch out for in the coming years.
9. Raftaar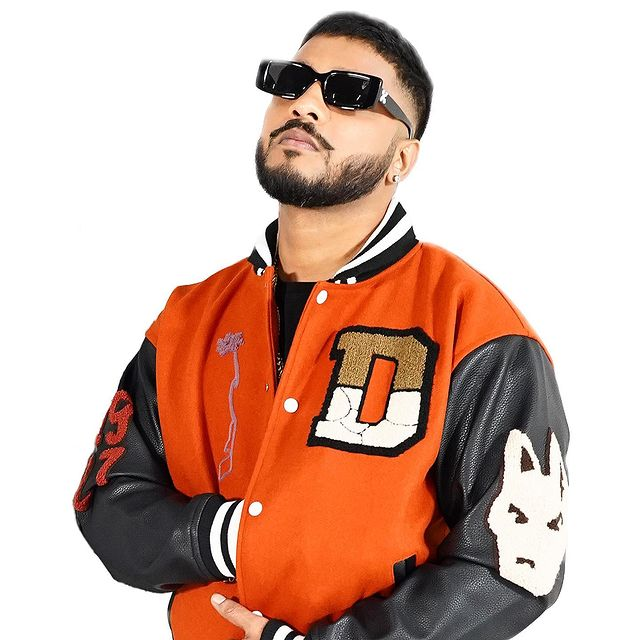 When it comes to Indian rap, Raftaar is a name that stands out in both mainstream and underground scenes. The artist, whose real name is Dilin Nair, hails from Kerala and started his career with Punjabi band RDB before branching out on his own. Raftaar's discography boasts a wide range of songs, from commercial dance numbers to socially conscious rap to adult-themed tracks.
His talent has been recognized with numerous awards, including the Best Urban Song of the Year at the Brit Asia Awards for his hit "Swag Mera Desi" in 2016. Raftaar has also made a name for himself in Bollywood, collaborating on several popular songs and becoming a go-to choice for top music producers in India.
But Raftaar's skills go beyond just rapping. He's also an accomplished dancer and a team leader on the popular Indian reality show, Roadies. In addition, he was a judge on the first-ever Indian rap hip-hop show, MTV Hustle. Fans eagerly await his upcoming album, "Mr. Nair," set to drop in early 2022.
Recently, Raftaar released a motivational track called "Aage Chal," adding yet another hit to his impressive discography. With his versatility and skill, Raftaar is undoubtedly one of the top Indian rappers to watch in 2023.
10. King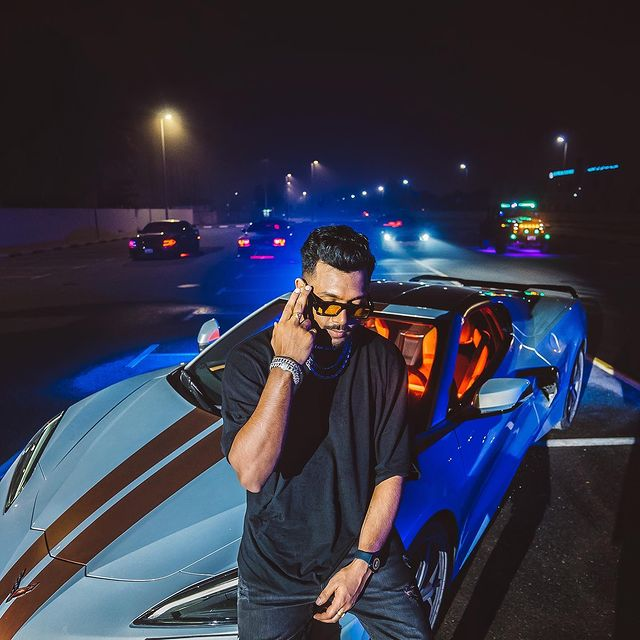 King Rocco, or Arpan Kumar Chandel, is an Indian rapper, hip-hop artist, and singer who began his musical journey at a young age. At just 24 years old, he has become one of the most popular and successful rappers in India today.
King's rise to fame began when he competed on MTV's reality show "MTV Hustle" in 2019, where he finished as one of the top five finalists. He quickly gained a following and is highly respected and loved in India. King, also known as Badnaam Raja and King Hustle, participated in MTV Hustle 2.0 in 2021, solidifying his status as an emerging star in the Indian music scene.
Arpan Kumar Chandel was born and raised in New Delhi, and his passion for rap started when he was just eight years old. He worked hard to achieve his dream, and his successful YouTube channel helped him gain widespread recognition. Today, King is a well-established artist in India and continues to inspire fans with his music.
Furthermore, King's recent single became a viral hit, and even Nick Jonas collaborated on a version of his song called "Maan Meri Jaan." With his talent, hard work, and growing popularity, King Rocco is undoubtedly one of the best Indian rappers to watch out for in 2023.
FAQ
Who is the No 1 rapper in India?
KR$NA is now the top-tier or the No. 1 rapper in India after his beef with Emiway. He is super technical with his craft and is respected by everyone in the Rap music scene.
Who is India's No 1 rapper in 2023?
KR$NA or Krishna Kaul is the no. 1 rapper in India in 2023. He is one of the finest rappers in India who is respected by everyone and his songs hit millions in a couple of days after release.
Who is the No 1 Mumble rapper in India?
MC Stan or Stan is the pioneer of Mumble Rap in India. He brought the mumble rap culture to India and sticks to his own style.