Arpan Kumar Chandel, professionally known as King or King Rocco, is an Indian singer, rapper, and hip-hop artist. He started his musical journey at a very young age and has emerged as one of the most successful rappers in the country right now.
He rose to fame in 2019 as one of the top five finalists on MTV's reality show 'MTV Hustle.' King, who is currently 24 years old, is highly regarded and adored in India. He hails from New Delhi and began his musical career at an early age.
King's journey to fame began when he appeared on the popular television program MTV Hustle in 2019. He performed for judges Raftaar, Raja Kumari, and Nucleya and quickly gained a following. The artist, whose real name is Arpan Kumar Chandel, is also known as Badnaam Raja and King Hustle. In 2021, King participated in MTV Hustle 2.0, further cementing his status as a rising star in the Indian music scene.
Born and raised in New Delhi, Arpan's passion for rap began at the age of eight. He worked hard to achieve his dream and eventually gained widespread recognition through his successful YouTube channel. Today, King is a well-established artist in India and continues to inspire fans with his music.
Here's some great information about him.
King Rocco – Real Name, Profile, and Introduction
Arpan Kumar Chandel is the real name of 'King Rocco' or 'King The Rapper.' He hails from the capital of India, Delhi, and has made a big name for himself in the last couple of years. Thanks to the courtesy of MTV hustle and Kalamkar Records that helped the viral hitmaker to achieve such a big milestone at a very young age.
| | |
| --- | --- |
| Real Name | Arpan Kumar Chandel |
| Stage Name/Alias | King Rocco & King The Rapper |
| Profession | Rapper, Producer & Singer |
| Age (In 2022) | 24 years |
| Date of Birth | 1997 |
| Nationality | Indian |
| Religion | Hindu |
| Hometown | Delhi |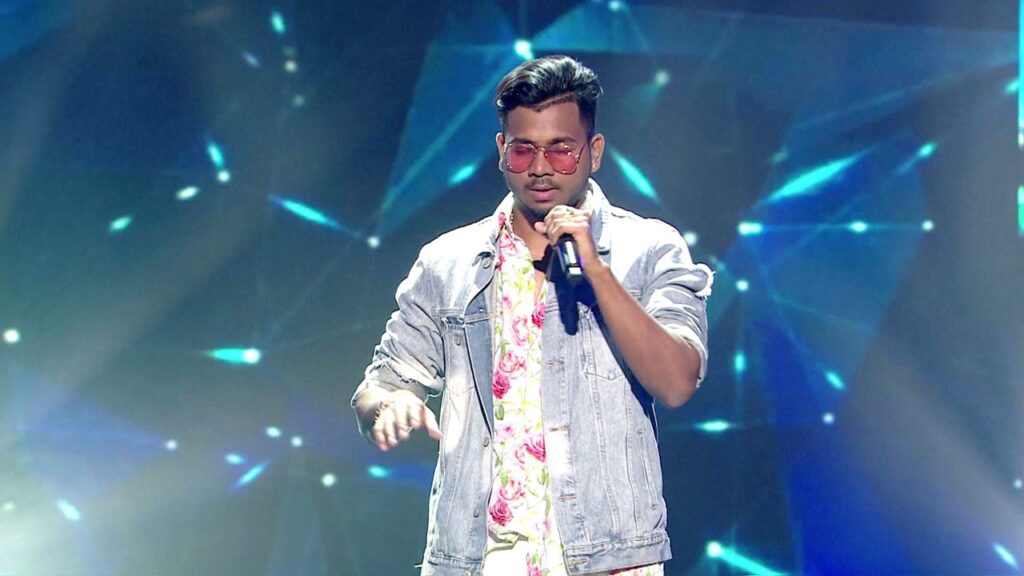 King Rocco – Family Information
King Rapper, also known as King Rocco, was born in the year 1998 and is currently 24 years old with an Aries zodiac sign. He hails from the state of Uttar Pradesh in India and was born and raised there. King's father is Ashok Chandel and his mother is Rani Chandel.
The musician's real name is Arpan Kumar Chandel, but he goes by the stage name King Rocco. He used YouTube as a platform to showcase his musical talent and eventually gained recognition and success. In 2019, King gained fame as a finalist on the reality show MTV Hustle. He is a highly regarded rapper and singer in India, known for his musical talent and young age.
| | |
| --- | --- |
| Mother Name | Rani Chandel |
| Father's Name | Ashok Kumar Chandel |
| Siblings | No Information yet |
King Rocco – Physical stats, Height, Weight, and More
Height (Approx)
in meters – 1.82 m
in feet-inches – 6'00"
Weight (approx.)
in Pounds – 165 lbs
in Kilograms – 75 Kg
Eye Color

Black
Hair Color
Black
[adinserter block="6″]
King Rocco – Girlfriend & Relationship Status
King Rocco was rumored to have had a relationship with a girl a long time back. This was known because pictures surfaced on the internet a few years ago. But, the current relationship status of the Rapper is not known.
| | |
| --- | --- |
| Relationship Status | Single/Not Known |
| Girlfriend/Affair | No Information |
King Rocco – Education, College, and Qualifications
King Rocco has done his schooling at Vinay Marg Navyug Secondary School, In New Delhi, and later dropped out of his Bachelor of arts degree from 'Dyal Singh College, New Delhi' to pursue Rapping as a career.
| | |
| --- | --- |
| Education Qualification | College Drop Out |
| College | Dyal Singh College, New Delhi |
| School | Vinay Marg Navyug Secondary School, New Delhi |
Also Read: MC Stan – Girlfriend Bio & More Information
King Rocco – Career
King, the Indian rapper, songwriter, and singer, had started his musical journey while he was still in school. He used various social media platforms to share his rap videos and created his YouTube channel, 'King Rocco,' in 2012. In 2015, he uploaded his first 'Boombass' video.
King's debut music album, 'Circumstances,' was released on October 5, and it included tracks such as 'She Know,' 'Purple Grime State,' 'The Division,' and 'Clearly now.' In 2019, he auditioned for the MTV reality show 'MTV Hustle' by sending his rap videos digitally to the show's creators. King made it through the audition round, where he sang 'Mai Khoya Rahu' and was selected as one of the top five contestants.
King's performance was judged by four prominent Indian rappers, Raftaar, Raja Kumari, Nucleya, and Naezy. In 2020, King released two music albums, 'The Carnival' and 'Heartbreak, Made Me Do It.' The former included tracks like 'Dracula,' '90s,' 'Mafiia,' 'Let The Eyes Speak,' 'IICONIC,' while the latter included different tracks.
Rider Anthem 2.0
In December 2022, PETRONAS Sprinta unveiled its new Rider Anthem 2.0 at India Bike Week, the country's largest riding festival held in Vagator, Goa. Written and performed by King, a popular Bollywood rapper, the catchy rap song is based on the slogan "Power up with PETRONAS Sprinta." Last year, the original Rider Anthem, which featured Bollywood singer Arjun Kanungo, generated a lot of buzz, and it is hoped that this updated version will strengthen the brand's relationship with the biking community.
The festival, which spanned two days, was a celebration of the passion, thrill, and camaraderie of the riding community, attracting enthusiastic participants from all over the country to take part in various events. During the event, PETRONAS Sprinta held a unique competition in which hundreds of bikers competed for a grand prize of a motorcycle and other premium goods.
Nick Jonas Collaborates With King
The Hindi hit Maan Meri Jaan has a new version, and it is making waves among Indian and international music fans. This time, the song features English vocals from none other than Nick Jonas, the popular US singer. Released on March 10th, the new version of the song is called Maan Meri Jaan (Afterlife) and has been well received by Nick's Indian fans.
While King sings the majority of the Hindi lyrics, Nick adds his own touch with some steamy English lyrics. In the song, Nick's portion goes, "Yeah, this is how it starts, your body in my arms/ Running right through my veins, all the way up to my heart."
King Rocco – Struggles
King Rocco, who is also known as Badnaam Raja, is an Indian singer and rapper with a remarkable voice and captivating performances. His musical journey began while he was in school, where he started posting rap videos on various social media platforms. In 2015, he uploaded his first 'Boombass' video on his YouTube channel, 'King Rocco,' and since then, his music has been well-received by fans.
Despite not coming from a musical or hip-hop background, King's talent landed him a spot on the popular reality show 'MTV Hustle' in 2019. He gained recognition after performing in front of Raftaar, Raja Kumari, and Nucleya, and his performances on the show led him to become a household name in the Indian music industry.
King's hard work and dedication have paid off, as he has now been given the opportunity to mentor and guide a group of talented contestants as a squad boss on a new series. Reflecting on his journey, King says, "With MTV Hustle, it's been an emotional journey for me. The lessons I took away from this show helped to mould me into the confident, successful artist I am today." He is grateful for the chance to return to the show and help other aspiring musicians achieve their dreams.
King has faced his share of struggles on his path to success. He recalls driving long distances on his scooter to purchase recording equipment and scheduling recording sessions for multiple songs in a short time frame. However, these challenging times have only made him stronger and more resilient. He credits his management team, KingsClan, and his fan base for helping him achieve his goals and overcome obstacles along the way.
King Rocco's Rise to Fame & MTV hustle
Arpan Kumar Chandel Or King Rocco's rise to fame started by holding hands of the tv show MTV Hustle in 2019. wherein he has the opportunity to perform in front of some of the biggest stars like Raftaar, Nucleya, Raja Kumari, and more.
A few years after he went viral on different social media platforms for his song called 'Tu Aake Dekhle' from the album Carnival.' This is how he slowly topped his way to the charts.
A little background –
MTV Hustle is the first-ever rap/hip-hop reality show in India where budding rappers battle it out to become the country's top hip-hop star. The show's Season 1 premiered on August 10, 2019, and was judged by Raftaar, Nucleya, and Raja Kumari. Gaelyn Mendonca served as the show's host, and it aired on MTV India and is now available on Voot.
Among the 40 auditionees, only 15 rappers made it through the studio auditions to compete with each other. The rappers' writing, style, and overall performance were the basis for their evaluation. MTV Hustle Season 1 concluded on October 13, 2019, with M-ZEE-BELLA crowned as the winner, and EPR as the runner-up.
MTV Hustle Season 2 premiered on September 3, 2022, with Baadshah as the Judge, and Dino James, Dee MC, King, and EPR as Squad Bosses. Krissann Barretto served as the show's host, which aired on MTV India and is now available on Voot. In MTV Hustle Season 2, 14 contestants were selected through Voot Online Auditions.
After Badshah determines which squad the contestants should be placed in, the four Squad Bosses will train and assess them based on their talent, performance, metre, technique, musicality, and storytelling. In addition, viewers will have the opportunity to participate in the quest to support their favourite performer through open voting on Voot.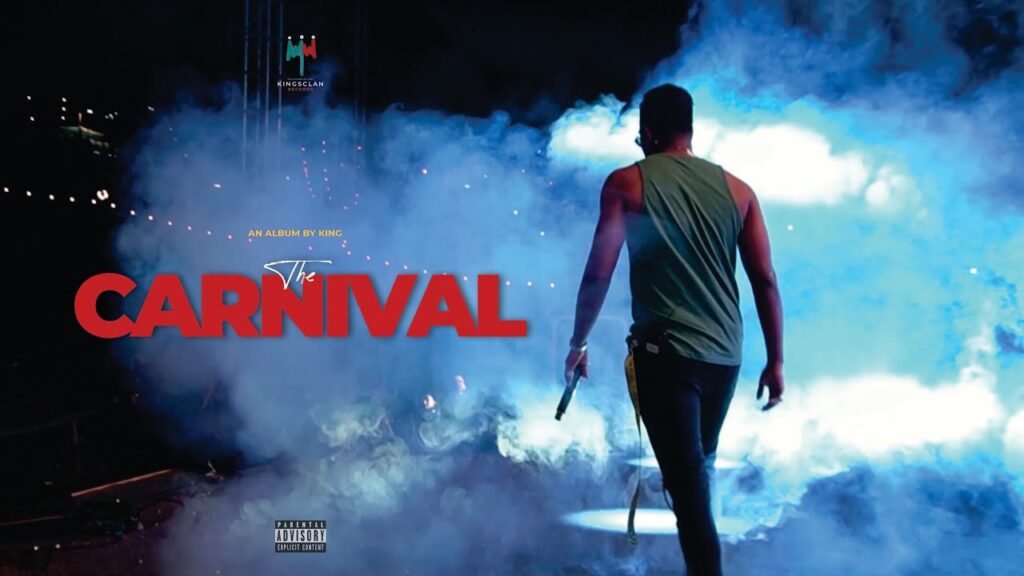 King Rocco Famous Songs List
Fantasy
Maan Meri Jaan
Shaamein
90s
No Loss
Badnaam Raja
Gold Digger
Tu Aake Dekhle
Gumshuda
She Don't Give A
Casanova
Oops
King Rocco – Estimated Net Worth
Rapbot on his youtube channel estimated that King the rapper of King Rocco makes more than 4 lakh monthly via Spotify and other channels. His net worth can be estimated as 1 Million Dollars close to about 8Cr.
King Rocco – Facts
He started rapping at a very age and always wanted to be a rapper or wanted to do something with music
He produces most of his songs
MTV hustle made him even more popular
He initially started uploading his songs to Youtube which helped him make millions
He's a big football fan and loves to play football.
King Rocco Social Media Accounts –
King Rocco – FAQ
Who is King Rocco?

King Rocco is an Indian Rapper, producer, and singer. He became famous for multiple tracks and his performances on MTV Hustle.
What is the real name of King The Rapper?

King The Rapper's real name is Arpan Kumar Chandel. He hails from Delhi, India.
What is the net worth of King Rocco?

It is believed that Arpan Kumar Chandel or King Rocco's net worth is approximately 8 crores a year in Indian rupees.
---
All the information or data mentioned above is sourced from the internet. We don't own or create any data from scratch.
If there's a mismatch or changes/addition required. You can reach out to us at [email protected]