Hey there, music enthusiasts! Today, we're delving into the mesmerizing world of bass singers. Often overlooked but undeniably vital, bass voices drive the music forward and add a harmonious touch that no other range can achieve. Whether it's gospel, country, acapella, or opera, the resonance of a finely-tuned bass voice has the power to calm or overwhelm with emotion.
In this post, we'll celebrate the greatest bass singers of all time. Join us as we embark on a journey through their awe-inspiring talent, exploring the legends that have left an indelible mark on music history. Get ready to be captivated by the depths of their voices and the magic they create.
1. Tay Zonday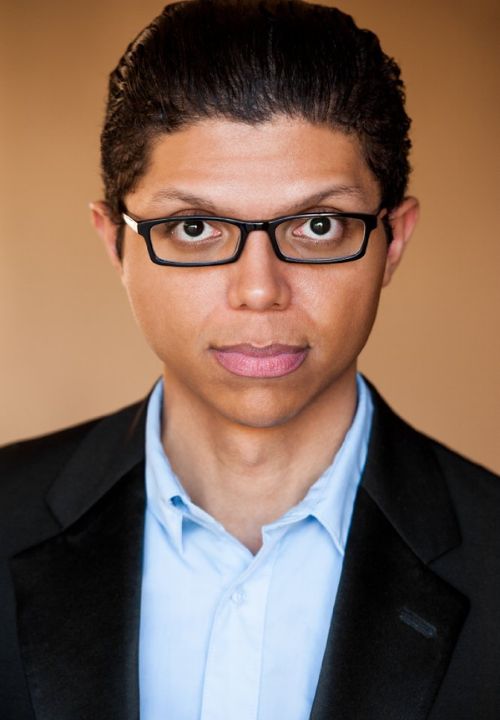 Adam Nyerere Bahner, better known by his stage name Tay Zonday is an American bass singer and songwriter and you may have heard of him, especially if you've spent any time on YouTube.
Tay Zonday skyrocketed to stardom back in 2007 with his original composition "Chocolate Rain," a true internet sensation that has amassed a mind-boggling 133 million views and counting. This award-winning music video quickly became an irresistible meme, spreading like wildfire across the web. The profound lyrics of "Chocolate Rain" serve as a thought-provoking analogy, shedding light on the enduring issue of institutionalized racism in the United States.
During the early 2000s, Zonday pursued his studies at the University of Minnesota, immersing himself in theater and social change. It was during this time that he began honing his craft, gracing the stages of open mic events, and sharing his talent with the world through YouTube.
With the triumph of "Chocolate Rain" propelling him into the limelight, Zonday packed his bags and made the move to the City of Angels, Los Angeles. From there, he embarked on a remarkable journey, cementing his status as an entertainer extraordinaire, captivating audiences near and far.
2. Josh Turner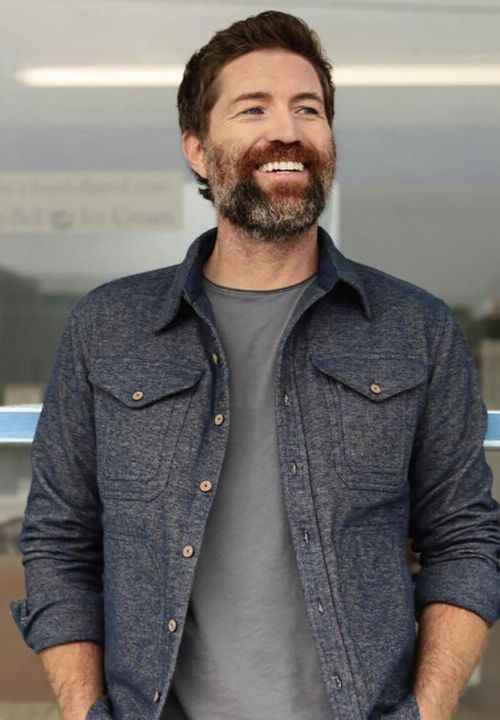 Now let's shine the spotlight on Joshua Otis Turner, an exceptional American country and gospel singer-songwriter. Born on November 20, 1977, Turner's talent knows no bounds. In 2003, he inked a deal with the renowned MCA Nashville Records, a pivotal moment that marked the beginning of his remarkable journey.
It was in that very same year that Turner unleashed his breakthrough single, the captivating title track from his debut album, "Long Black Train." The song served as a testament to his artistry and instantly propelled him into the hearts of country music fans far and wide.
Building on his early success, Turner's second album, "Your Man" (2006), solidified his position as a force to be reckoned with in the industry. Not only did the album produce his first two chart-topping hits, "Your Man" and "Would You Go with Me," but it also showcased his remarkable vocal prowess and undeniable charisma.
In 2007, Turner's album "Everything Is Fine" continued to captivate listeners with its memorable tracks, including the infectious "Firecracker," which climbed to an impressive No. 2 on the charts, solidifying his status as a consistent hitmaker.
The release of "Haywire" in 2010 brought Turner his greatest triumph yet. The album gave birth to the sensational four-week No. 1 hit, "Why Don't We Just Dance," a song that struck a chord with fans around the world. And that wasn't all—another number one hit, "All Over Me," further cemented his place at the pinnacle of country music.
Turner's success continued with the release of "Punching Bag" in 2012. The lead single, "Time Is Love," not only became an anthem for country music enthusiasts but also soared to the top of the charts, earning the distinction of being the biggest country hit of 2012 according to Billboard Year-End rankings.
3. Tim Storms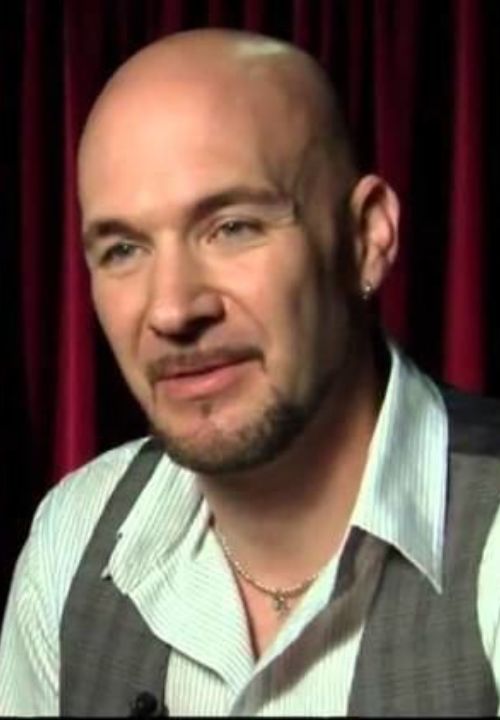 Born and bred in Tulsa, Oklahoma, Storms found his musical calling from an early age. Growing up in Waterloo, Indiana, he nurtured his passion for music, which would soon shape his future. Just days after graduating high school, Storms wasted no time and made his way back to Oklahoma, setting off on his journey in the realm of Christian music.
Throughout his career, Storms has lent his incredible talents to various singing groups, leaving an indelible mark on each endeavor. From Freedom to Vocal Union, AVB to Acappella, and Rescue, he has graced the stage with a multitude of distinguished ensembles. Notably, Storms showcased his vocal prowess as part of the cast of Branson's renowned production "50s at the Hop."
His exceptional skills earned him the coveted title of Branson's Bass Singer of the Year, an astounding achievement he claimed for three consecutive years. In recognition of his outstanding contributions, Storms rightfully earned a place in Branson's esteemed Entertainers Hall of Fame. It was at the dawn of the 2006 season when he joined the prestigious Pierce Arrow Theater in Branson, embarking on yet another exciting chapter in his musical odyssey.
Storms' remarkable talent has not only resonated across the United States but has also reached far-flung corners of the globe. From Brazil to France, Switzerland to Jamaica, and even Fiji, his captivating performances have captivated audiences worldwide.
In 2012, an opportunity of a lifetime presented itself when Storms auditioned to record with the esteemed St. Petersburg Chamber Choir in Saint Petersburg. Selected by composer Paul Mealor, producer Anna Barry, and Decca Records, Storms had the honor of recording four songs with the choir. Two of these enchanting tracks, "De Profundis" and "The Twelve Brigands," found their rightful place on the illustrious Universal/Decca Records release, "Tranquility Voices of Deep Calm."
4. Avi Kaplan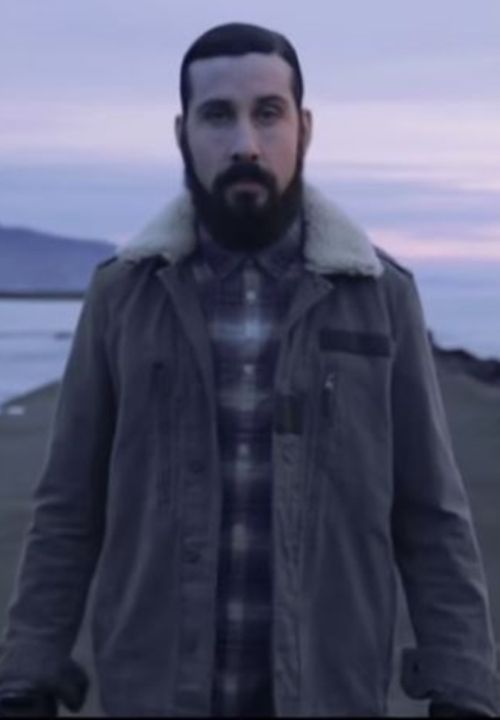 Avriel Benjamin Kaplan, affectionately known as Avi, etched his name in the hearts of music lovers as the remarkable bass singer of the renowned acapella group Pentatonix.
Pentatonix, composed of five exceptionally talented individuals spanning bass, baritone, tenor, soprano, and beatboxer roles, captured the world's attention. From 2011 to 2017, Kaplan's deep, resonant bass voice resonated harmoniously within the group, leading them to claim three Grammy Awards and amassing a devoted fanbase.
However, in 2017, Kaplan made the difficult decision to part ways with Pentatonix. He cited the demanding schedule as a factor and prioritized the precious moments with his family. With unwavering determination, Kaplan wasted no time and embarked on a solo music career, unveiling his debut single, "Fields and Pier."
Today, Kaplan's musical journey takes shape through a collection of slow, soothing melodies. Each song carries profound meaning, emanating a sense of tranquility, and showcases his originality as an artist.
5. Johnny Cash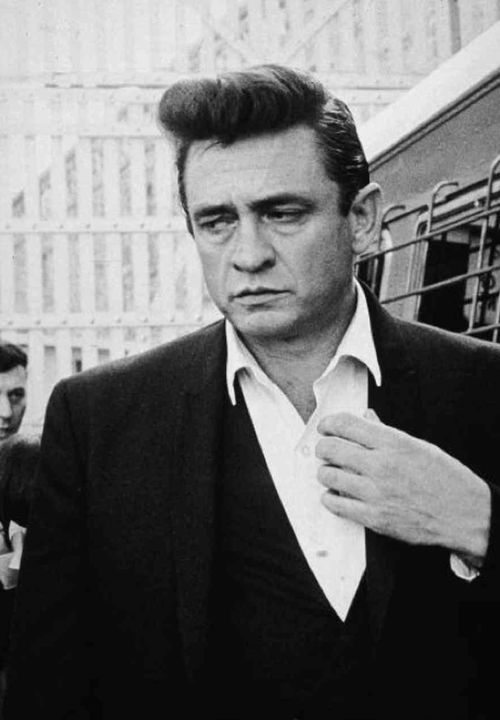 Johnny Cash, widely hailed as "The Man In Black," achieved legendary status as a highly renowned singer during the transformative 1960s and 1970s. His music delved deep into the realms of sorrow, morality, and hope, stirring raw emotions within listeners' hearts.
The foundation of Cash's musical journey can be traced back to 1944, a year marked by the tragic loss of his older brother. It was during this period that Cash first picked up the guitar, and over time, his teenage voice naturally transitioned from a tenor range to the distinctive baritone/bass range that resonates with us to this day.
While Cash experienced tremendous success in the 1950s, he simultaneously battled a profound struggle with addiction. His reliance on drugs became an integral part of his public image, shaping his reputation for decades to come. In fact, the theme of drugs permeated some of Cash's most poignant and memorable compositions, including soul-stirring tracks like "Hurt," "The Junkie's Prayer," and "Cocaine Blues."
Adding to his enigmatic persona, Cash was often seen donning black attire during his performances. This distinct choice, coupled with the dark and introspective nature of his songs, earned him the moniker "The Man In Black," a fitting title that encapsulated his artistic essence.
I hope this adaptation in your writing style highlights the remarkable life and career of Johnny Cash. If there's anything else you'd like me to assist you with, please let me know!
6. Bob Bingham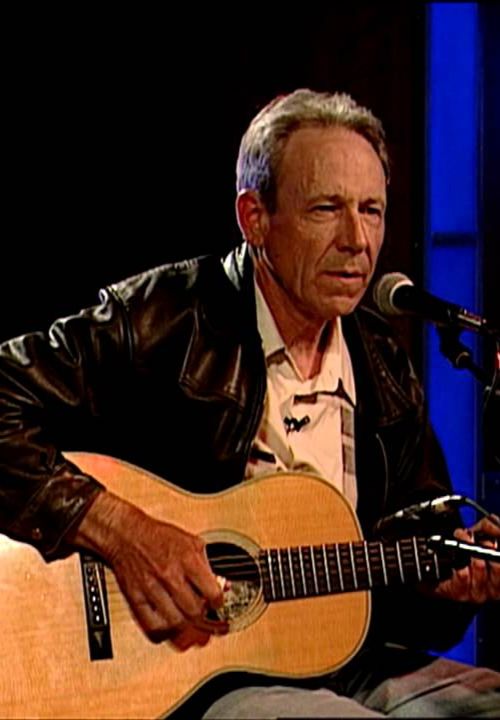 Bob Bingham, a distinguished American singer and songwriter, entered this world in 1951. Renowned for his deep and commanding bass voice, he has captivated audiences across the country and folk music genres. Bingham's musical creations draw inspiration from the rich tapestry of traditional American music, weaving together compelling narratives and profound lyrical depth.
What sets Bingham's voice apart is its captivating warmth and resonant quality, brimming with a remarkable range that effortlessly conveys both emotional depth and unwavering power. Through his music, he fearlessly explores themes of personal struggle and triumph, crafting lyrics that strike a chord with listeners around the globe. Bingham's exceptional talent as both a songwriter and performer has garnered him a devoted following among aficionados of traditional American music, and his timeless compositions continue to inspire and delight audiences of all generations.
7. George Younce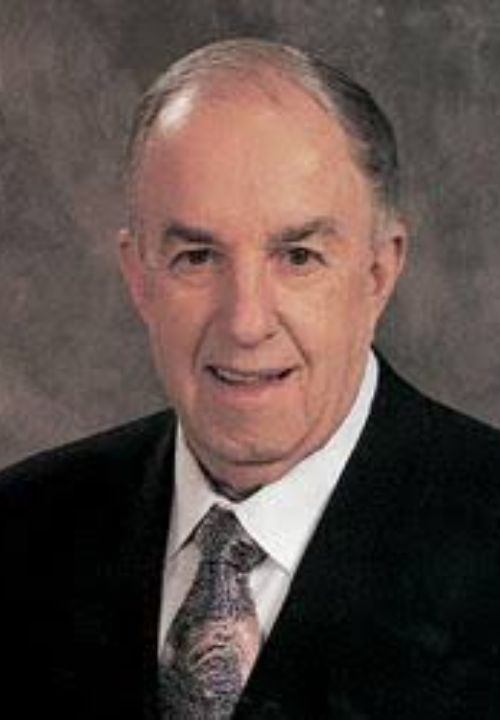 George Younce, a prominent figure in the music industry, was not only a talented singer but also an individual of substantial financial success. His estimated net worth was an impressive $300 million, a testament to his achievements and contributions.
Younce's musical journey led him to perform as part of the renowned Cathedrals quartet. This collaboration allowed him to showcase his exceptional vocal abilities and create harmonious melodies that resonated with audiences far and wide.
In a remarkable feat, Younce had the privilege of sharing the stage with the esteemed London Philharmonic Orchestra. This collaboration further elevated his career, demonstrating his versatility and ability to captivate audiences in various musical contexts.
As time went on, Younce's impact on the gospel music scene in the Southern states grew exponentially. He emerged as one of the most influential gospel singers of the twentieth century, leaving an indelible mark on the hearts and souls of those who listened to his powerful performances.
8. Thurl Ravenscroft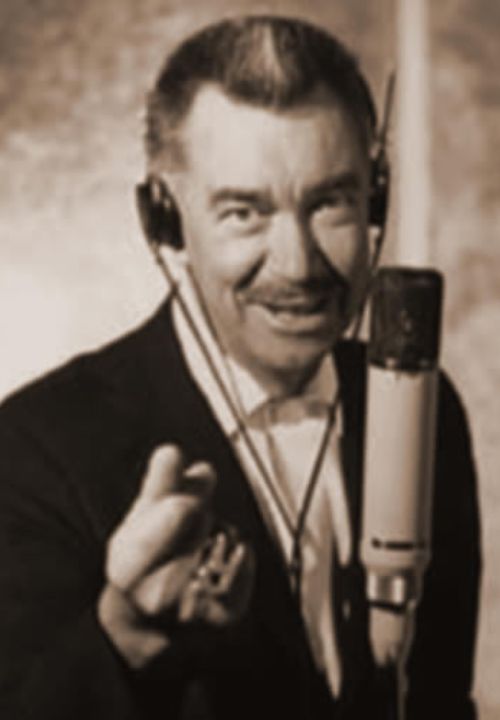 Thurl Ravenscroft, a celebrated bass singer, showcased his versatile talents not only through his remarkable vocal abilities but also as a commendable actor. His contributions extended beyond the realm of music, as he left an indelible mark on the world of Disney.
Ravenscroft's resonant voice graced numerous Disney films and endeared him to audiences worldwide. His melodic performances brought to life iconic songs, becoming an integral part of the enchanting Disney experience.
Even though Ravenscroft is no longer with us, his voice-acting career endured until his passing, exemplifying his unwavering dedication to his craft. The fact that he continued to lend his incredible voice to various projects throughout his life is a testament to his passion and talent.
Thurl Ravenscroft's legacy extends far beyond his bass singing prowess. His contributions as an actor, particularly within the Disney realm, solidified his status as a notable figure in the entertainment industry. His enduring impact and continued presence throughout his voice-acting career until the end of his life are truly commendable.
9. Peter Steele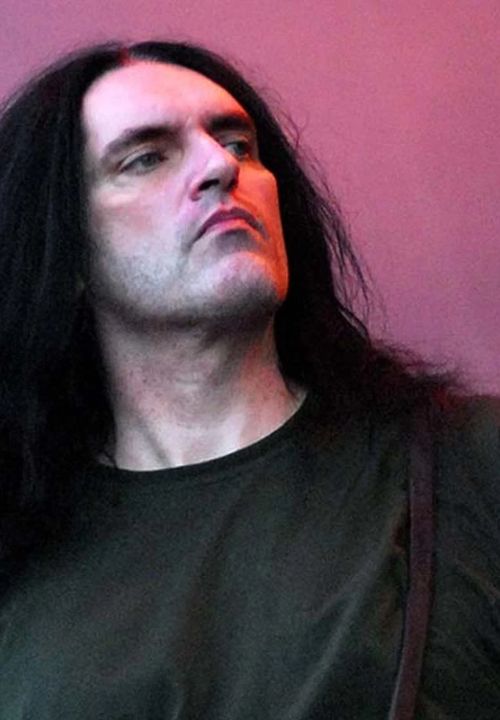 Peter Steele, an enigmatic figure in the world of metal, captivated audiences as both a frontman and a renowned bass singer. Metal enthusiasts from around the world revered him for his commanding presence and formidable talent. Whenever he took the stage, a frenzy of excitement would engulf the crowd, with fans becoming utterly enthralled by his magnetic persona.
Steele's image was often associated with the vampiric, adding an element of mystique to his already powerful stage presence. His haunting and resonant baritone vocals further solidified his status as an irreplaceable icon in the hearts of his devoted fans.
Throughout his career, Steele's unique blend of charisma and vocal prowess left an indelible mark on the metal genre. His ability to command attention and evoke intense emotions through his music endeared him to fans worldwide, establishing him as one of metal's most intriguing and celebrated figures.
10. Richard Sterban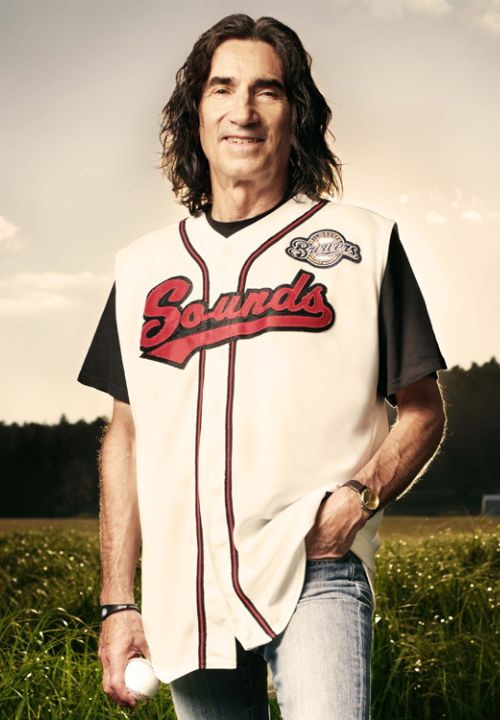 Richard Sterban, a notable figure in the United States, has achieved considerable financial success, with an estimated net worth of $5 million. His popularity knows no bounds, captivating audiences with his remarkable talent. Yet, it remains a mystery as Sterban has chosen to keep his family members and personal life tightly guarded, never revealing details about them to the public.
However, one aspect of Sterban that has garnered widespread admiration is his unique and eccentric sense of fashion. His style choices are truly out of this world, capturing the attention and adoration of fans. People are drawn to his distinctiveness, appreciating his daring and unconventional approach to dressing.
Richard Sterban's captivating stage presence, combined with his enigmatic personal life and unparalleled fashion sense, has only heightened his appeal. As fans continue to celebrate his talent and charisma, his enduring popularity remains a testament to his extraordinary impact in the music industry.